Details

Category: Arts & Culture
Published: Thursday, 22 February 2018 07:23
Written by Nita Teoh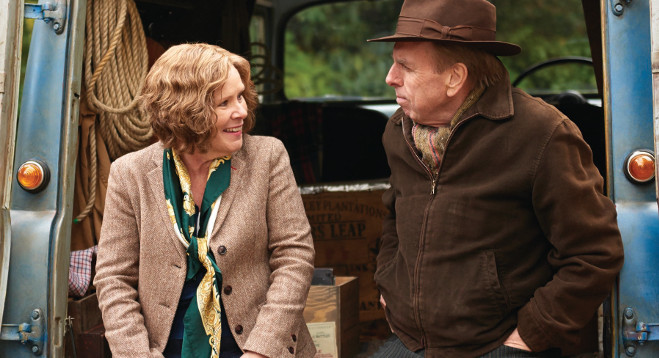 Imelda Staunton (as Sandra) and Timothy Spall (as Charlie)
Photo Credit: Finding your Feet
The much anticipated feel good movie Finding your Feet which premiered at the 2017 Cunard British Film Festival is now showing at Luna Palace cinemas around Perth.
We are introduced to the main character Sandra, living a nice middle class wealthy existence, recently honoured with the title "Lady", whose world is suddenly turned upside down when she discovers her husband's infidelity.
She seeks help and solace at her estranged sister Bif's place who lives on a council housing estate. Her sister and her friends are not impressed with her snobby attitude, and little by little, Sandra begins to find her feet, accompanying her sister to dance lessons, and meeting her colourful range of friends.
As well as being light hearted and funny at times, the themes that are covered in this movie are poignant and will resonate with the life experiences of many in navigating the ups and downs of life – dealing with illness, confronting death and mortality, the dearness of family, good friendships, marriage and infidelity, finding and losing love. In essence, having an appreciation of what it means to be human, and make decisions what are the things that we value the most in our life.
Timothy Spall (Mr. Turner, The Journey BFF17) and Joanna Lumley (Absolutely Fabulous) and Imelda Staunton (Pride, Harry Potter and the Order of the Phoenix), and all the many delightful characters in the movie that are portrayed in the movie do an amazing job throughout it all.

Thumbs up for this movie – it's a feel good comedy with a whole lot of heart.

Finding your Feet is now showing at Cinema Paradiso in Northbridge, Windsor Cinema in Nedlands and Camelot Outdoor in Mosman Park.
If you enjoyed this article, please share it!
To find out about the hottest events around Perth, follow us at @PerthWalkabout