Details

Category: Arts & Culture
Published: Wednesday, 05 September 2012 10:39
Written by Jessica Spencer

Someone once said about Perth: "It is closer to nowhere than anywhere."

Being one of the most isolated cities in Australia (and possibly the world) does have an upside. Distance has made the locals who they are: resourceful, independent and creative. Necessity does that, it seems.

Perth's pulsing arts and culture scene reflects this cowboy spirit of innovation.

In recent years, the city has shed off its sleepy backwater vibe to become a fabulous playground for traditional and contemporary artists, musicians, performers, designers, dancers and writers.

For all you art and culture lovers, you're spoilt for choice. Weave your way through Perth's many cultural centres and fascinating museums (brush up on your knowledge of the New Norcia monks, for example, or visit the heritage-listed Fremantle Prison).

Immerse yourself in WA's rich indigenous culture with a tour of the many art galleries and craft retailers. Enjoy a night of classical music or some homegrown fare from the city's resident theatre and comedy groups.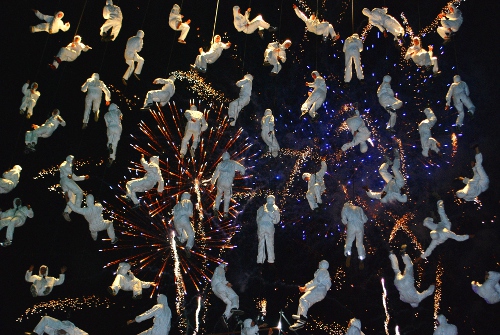 Perth International Arts Festival
Photo Credit: Wikipedia/SeanMack


There are plenty of free events in and around Perth too. If you fancy stretching your legs, grab a map and embark on one of the many public art walks around.

With its ever-changing menu of major events and happenings, Perth's arts and culture scene has something for everyone all year round. Here are just a teensy few of the highlights:


Sculpture by the Sea: this annual summer show never fails to delight with its spectacular series of sculptures along Cottesloe Beach. Mother Nature contributes with an awesome backdrop – the Indian Ocean. (held in March)


Fremantle Festival: dubbed Australia's 'longest running festival' (it's been going for more than a century), this vibrant street festival kicks off in October this year. Not to be missed are the Seafood Festival, Children's Fiesta, Coffee Festival and street parade.


The Perth International Arts Festival: one of the city's premier events, this annual summer festival sizzles with an unforgettable feast of music, art, comedy, film and events from artists around the globe. (from November to March)


Outdoor cinema: surely one of the most enchanting ways to spend an evening, Perth's outdoor cinema season is not far around the corner. The season starts in November – and you've got multiple venues to choose from.


City of Perth Winter Arts Season: throw off your doona and the winter blues to join the action with a world-class selection of film, comedy, opera, dance, cabaret, theatre and visual arts. A relative newcomer on the scene, the event is fast making a name for itself. (held from June to August)


Magaret River Wine Region Festival: this annual four-day fiesta titillates the taste buds with the finest cuisine and, of course, wines. Hundreds of labels. Enjoy a sumptuous feast of events while enjoying the stunning scenery. (held in April)


Perth Cultural Centre: for a bite of the contemporary, head down to the Picasso to Warhol: Fourteen Modern Masters exhibition showing until the end of this year. This phenomenal event features seminal works by modern art's most iconic figures.



Perth Fashion Festival: this alluring event showcases the talents of the city's kings and queens of couture and unveils the hottest fashion trends. Share the buzz of one of the favourite offerings on the Perth cultural calendar. (held in September)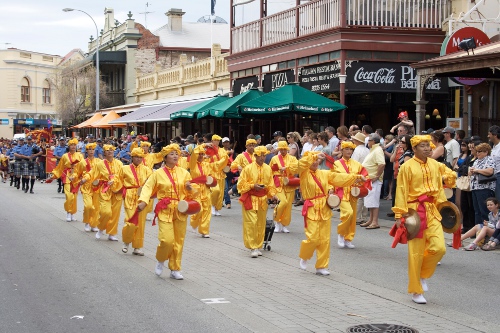 Fremantle Festival
Photo Credit: Wikipedia/Logan Campbell

So to whoever said, it's worth going that extra mile, we agree. Perth's arts and cultural scene is certainly worth the journey.

Jessica Spencer is a niche blogger and loves to write about new, hot and trending topics. Right now she is handling content marketing for Webcarhire - www.webcarhire.com.

For more Related Articles, please scroll to the bottom of this page.

If you like this article, please share it!