Details

Category: Arts & Culture
Published: Sunday, 30 November 2014 08:24
Written by Nita Teoh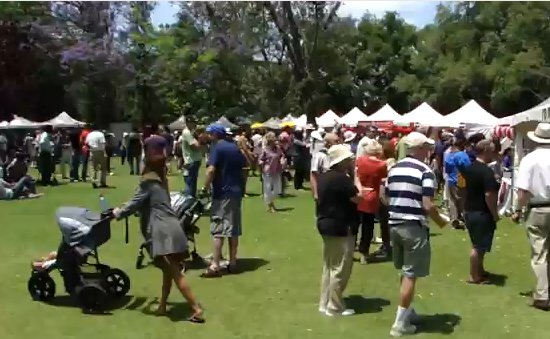 Credit: Ben Grummels
World of Food Festival, Perth


For those looking for a unique food and cultural experience, the Gardens of Government House will be open today for the Perth Consular Corps World of Food Festival.
The event is brought to us by the Consular Corps of Western Australia Inc., and the invitation has been extended to the public with free entry to this food and cultural event. Stall holders will be present across many diverse cultures with food from over 30 countries represented at this event. Food will be present from countries as far and wide as Kenya, Portugal, Peru, Japan, India, Mauritius, and Nepal, so foodie lovers will be looking forward to this event of gastronomic proportions. There will also be cultural performances during the day.
I was lucky enough to find out about the event through Silvana, who runs a Peruvian food stall at Mondo Markets, in Mt Lawley on Saturday. If you haven't already checked out Silvana's tasty treats, she is often at the Mondo Markets on a Saturdays morning, where you can get the chance to sample her biscuits, and learn about Peruvian food and culture. Today, at Perth Consular Corps World of Food Festival, she mentioned that she would be presenting savoury dishes using fish and vegetables based on traditional recipes from her home country.

For those who are attending the event, enjoy the food and cultural experience at the Consular Corps Perth World of Food Festival in the beautiful Gardens of Government House.
Event Details
Sunday 30 November, 2014
Time: 11am to 3pm
Entry: free
Location: Government House
Event: Consular Corps of Western Australia Inc.,
If you enjoyed this article, please share it!
Nita Teoh follows her nose to find more delicious food and cultural events in Perth! To get the insider's perspective on upcoming events at Perth, follow us @PerthWalkabout