Details

Category: Events
Published: Friday, 30 November 2012 13:36
Written by Nita Teoh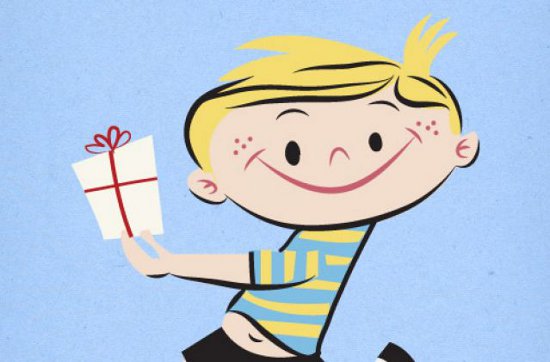 The festive season is always a good time for stage plays, but this time Just Improvise, the theatre sports group, in conjunction with The Australian New Zealand Impro Collective, have outdone themselves.

They have come up with a brilliant twist to their upcoming production called Impro Unwrapped. It's a show with a difference because as well as bringing your family, you'll also be bringing a Christmas gift for someone less fortunate.

Find a suitable gift to bring, give it some by love by wrapping it up nicely, and you're all set to come along for an afternoon of fun. Your gift will be placed on stage under the Christmas tree, and as the afternoon unwinds, the talented cast of improvisers, actors and actresses will hit the stage and choose gifts at random to use as inspiration to narrate their stories and songs on stage.

After the production, which is sure to be a memorable one, gifts brought along by the audience will be donated to the St Vincent de Paul Society's Christmas Appeal to make the lives of individuals who are less fortunate than ourselves a little brighter and happier during this festive season.

Impro Unwrapped is the brainchild of Glenn Hall and Cale Bain, and is being presented across Australia and in New Zealand by The Australian New Zealand Impro Collective, to collect gifts and raise funds for charity as part of the St Vincent de Paul Society's 2012 Christmas Appeal.

As Glenn Hall, Theatresports National Champion from Just Improvise describes the essence of this play, he makes the comment that:

"For true and authentic improvisers, giving to those around them is second nature. Using the art of improv, we're channelling the spirit of giving, right around Australia and New Zealand, to give to those who need it most this Festive season.

Those who come along to Impro Unwrapped will not only share in a light-hearted afternoon of family-friendly, improvised scenes and songs, they will also get to be part of creating a great Christmas story for someone they don't even know."

Once the show is over, continue your fun and entertainment by making a gold coin donation and joining the sausage sizzle and playing some lawn bowls at the beautiful grounds of the Mount Lawley Bowling Centre.

In the fine tradition of other plays performed by Just Improvise this year, the talented house band The Cross Eyed Cats will be on stage to entertain the crowd.

Pre book your tickets to avoid disappointment - the Just Improvise productions have a tendency to sell out fast!
Details
Play: Impro Unwrapped
Date: 2pm Sunday 9th December
Mount Lawley Bowling Club
Corner of Storthes & Rookwood Streets, Mount Lawley
Ticket booking: http://www.showticketing.com.au
Tickets: $12 with a new, wrapped gift for The Vinnies Christmas Appeal or $20 without
Contact: Vida Hustas on 0431 385 885
Email: This email address is being protected from spambots. You need JavaScript enabled to view it.


For more Related Articles, please scroll to the bottom of this page.
If you like this article, please share it!