Details

Category: What's New
Published: Saturday, 10 August 2013 08:33
Written by Nita Teoh

The Perth Walkabout Monthly Wrap is published at the start of each month to provide a snapshot of articles that hit the headlines in the last 4 weeks.
Here is Perth Walkabout's Monthly Wrap for the month of July: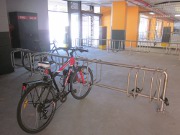 The Handy Guide to Bike Parking in the Perth CBD
A big thumbs up to the City of Perth which provides bike parking facilities at its Elder Street car park in the Perth CBD - this means that cyclists, whether you are commuting to work by bike, or just coming in to the Perth CBD for leisure, have somewhere to park.
There are two entrances to this car park, with one entrance on Murray Street, and the other off Elder Street. For cyclists, note that there is a dedicated entrance for cyclists to access bicycle parking off Elder Street, with 54 bicycle bays available.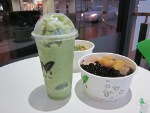 Taro Taro in Vic Park for Taiwanese Desserts
ummer in Perth can be century heat and winter is coldish, so you may just be in need of some desserts to cool you down or warm you up. If you're looking for some different desserts to try, then head on down to Taro Taro in Victoria Park which serves up Taiwanese desserts.Taro Taro is a popular hangout for those wanting to catch up over a cool dessert, drink or two or meal.
One of its signature desserts, the "Taro Taro Signature Herbal Jelly Ice" consists of a combination of herbal jelly, taro balls, taro and sago pearls.
Book Review: Shallow Breath by Sara Foster
I love that more and more WA authors are showcasing their talents in the fiction genre, with novels set in Perth and Western Australia. Shallow Breath, Sara Foster's third novel, is a perfect example of this trend. Remember the hey day of Yanchep Sun City and the dolphins at Atlantis Marine Park back in the 80's? The backdrop of Foster's novel takes us back in time to reminisce the days of the Yanchep boom.
Other Desert Cities by Black Swan State Theatre Company
A play involving a family tragedy and the secrets, depression, anger, blame and grief it causes is a sensitive subject to tackle. Then throw in a heavy dose of American liberal vs conservative politics and the natural conflict between parents and children, and you have a mix that could result in a preachy, self indulgent and narcissistic two hours of theatre. Fortunately Black Swan State Theatre Company's production of Other Desert Cities by playwright Jon Robin Baitz is none of these things.

Black Swan State Theatre Company's upcoming play is Shrine by Tim Winton - on from the 4th September to the 15th September.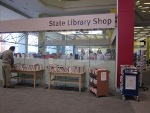 Sink Your Teeth into a Good Book at the State Library Shop

If you are on the hunt to purchase some West Australian themed books or gifts, pop by to the gift shop at the State Library of WA – they've got a great selection of books by WA authors and hand crafted gifts by local artists. It's not always easy to find shops in Perth that stock a good range of local books and gifts, so on a recent trip to the State Library Shop, I was rather impressed to browse their extensive range of WA produced items.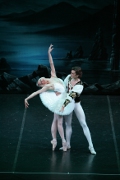 Visual Splendour of Swan Lake in Perth
On Saturday night, my partner and I headed to His Majesty's to watch the much awaited performance of Swan Lake by the St Petersburg Ballet Theatre. Ask anyone in the street what ballet they know of, and you are likely to hear them utter the words Swan Lake. Swan Lake is well known and loved and the world famous St Petersburg Ballet Theatre company are touring Perth with this masterpiece for a short season.
The last performance of Swan Lake in Perth is on 11 August.
For more Related Articles, please scroll to the bottom of this page.
If you enjoyed this article, please share it!