Details

Category: Accommodation
Last Updated: Friday, 06 April 2012 10:25
Published: Friday, 10 June 2011 10:40
Written by Emily Cordz

You've arrived in Perth, looked around and decided you'd like to stick around for a while. Great choice! Perth is an awesome city to put down some temporary roots as a traveller. Now that you'll be here for longer than a week or two you'll want to think about your housing situations. Some people are perfectly happy to live in a hotel or hostel for an extended period of time, but that can get expensive real fast.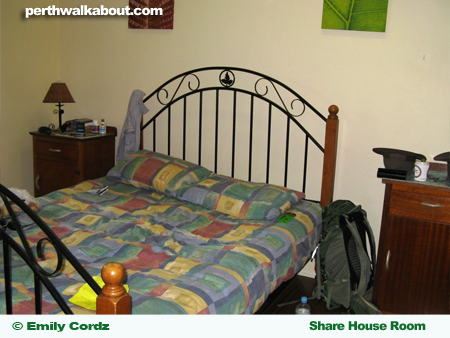 Below are some alternative Perth accommodation options available to travellers.

Rent a room in a sharehouse

If you're looking for no hassle, reasonably priced accommodation, then a sharehouse is your answer. The size of the house varies from building to building, but most have around four to six rooms for rent. Sharehouses are fully furnished and tend to include utilities, common kitchen cleaning supplies and toilet paper.

Most have a minimum stay of two weeks and want you to pay the first and last week's rent upfront. The vibe of most sharehouses is very relaxed as most residents have some sort of job and aren't looking to go party it up every night, but be prepared for the occasional house party. You can find available rooms in a sharehouse online, at sites like GumTree, or at your hostel.

Find an apartment

While not as hassle-free as a sharehouse, apartments offer you privacy and the ability to choose who you want as a roommate. You'll want to choose a fully furnished apartment, otherwise you'll be stuck trying to sell a bunch of things when you leave. If you plan on staying in one place for six months or more and have a large amount of cash handy to put down a security deposit, you can find listings of available apartments at any real estate office. Difference offices have different listings, so look around. If you won't be in one place that long check online classifieds for listings.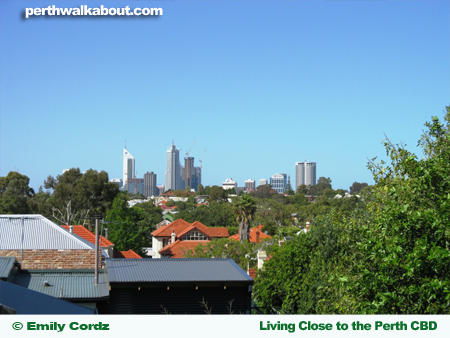 House sit

This is most travellers' dream accommodation. Not only is the accommodation likely to be better than anything you could afford, you often are paid for it too! The drawbacks to such an arrangement are; the timeframe needed might not fit your schedule, you typically need to arrange things several months in advance, most people don't want younger travellers and you might not be near convenient public transportation. However, most people would agree the benefits outweigh the drawbacks. To find house sitting opportunities check the newspaper, online classifieds or any house sitting websites.

Participate in an exchange program

Work exchange programs are a great option for those who aren't planning on working or for those who just want their experience to be more like a local's. Two common exchange programs are WWOOF and Help Exchange.

Through their program you can look up and meet various people around Perth, and the world, who will provide you with accommodation and often food in exchange for helping out with specific jobs like gardening, painting or cleaning.

To get the full benefit out of these programs you typically have to join, which costs a little money, but you save lots of money through this program too. I would consider it as good as house sitting in terms of benefits.

Those are some of the best accommodation options in terms of convenience and economics for a traveller looking to stay in Perth for a while. Most options you can find online, but don't be afraid to talk to people too. They are often a source of information and unexpected connections that lead to great results.

Are you a traveller who settled temporarily in Perth? What kind of accommodation did you use?

Other Perth Walkabout Articles

Perth Visitor Essentials

Perth Holiday Accommodation

Perth Pet Friendly Accommodation for your Pooch