Details

Category: Accommodation
Last Updated: Friday, 17 June 2011 09:56
Published: Friday, 17 June 2011 09:41
Written by Emily Cordz
When choosing a place to sleep it is important to not only consider the quality of the hostel, but also what activities are planned. The five main areas for hostels in Perth are in the Central Business District, Northbridge, Fremantle, Scarborough and Cottesloe.

Those travellers who want to be in the centre of the major shops, restaurants and nightclubs will want to stay in the CBD or Northbridge. The main transportation station is between the CBD and Northbridge, making it very easy to travel out to the beach or around to the other areas. Because of the convenient location, many of the hostels tend to be a bit more run down and crowded, but you won't be in your room much anyway since you'll be out exploring Perth.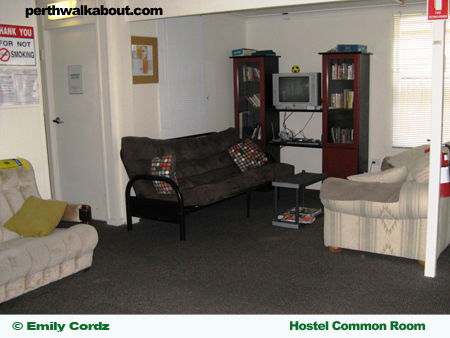 Those travellers who like to immerse themselves in history and/or the arts will want to be in Fremantle. Fremantle, affectionately known as Freo, has lots historical areas to tour around, many boutique shops and a colourful weekend market. Foodies will enjoy the many delicious restaurants and beer lovers will appreciate the local breweries. Freo has a youthful, bohemian vibe that appeals to many travellers, even if you stay elsewhere, a day here is highly recommended.

Those travellers looking to soak up the sun at Perth's beautiful beaches will want to head over to Scarborough or Cottesloe; both areas can easily be reached by city train. Be sure to book in advanced as many hostels are on the beach making them very popular. Perth's Mediterranean weather makes it beach season year round and there is no shortage of sunworshippers.

Once the sun goes down, many travellers like to celebrate late into the night, so be sure to bring earplugs if partying into the wee hours of the morning isn't your thing.


Some things to consider beyond location when choosing a hostel include price, any extras, transportation, access to markets and size. Many hostels will offer free internet and/or WiFi and free breakfast, although this can be anything from a full continental breakfast to just some toast and juice. Hostels farther from regular public transportation are normally cheaper than a hostel right next to a train station. Be sure to account for travel time and expenses when considering the room price, otherwise you'll find yourself frustrated with the extra costs.

Be realistic about what you want out of your hostel experience. Larger, chain hostels tend to lack those homey touches that make a hostel feel like a home away from home. They also can be more expensive if you don't belong to their membership club, but can be better managed and cleaner than slightly smaller hostels in the area. Small hostels, with less 30 rooms, often have a more hands on management style which can help personalize your experience. They normally have a few more complimentary extras, but because of their smaller size can be slightly more expensive than larger ones.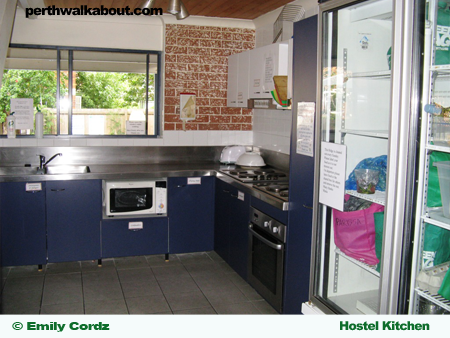 Changes in management and staff can lead to vastly different experiences in the same hostel, so always be sure to look for recent review from other travellers. Some good places to find reviews are on hostel booking sites, but be sure to note the date of the review and the age of the reviewer if possible. Be wary of overly negative reviews that don't provide much detail. Pictures of the rooms are always nice to see too, but don't rely on pictures alone.

Another great resource is your fellow travellers. Ask for any recommendations for places to stay, or avoid, from people who have recently been in town. If you are feeling unsure about where you've booked, consider only booking a night or two. That way you can scope out the area and decided where would be best to stay. This can be risky during peak travel times. Just be willing to move if the hostel can't extend your time.

There are some great hostels here in Perth and there are some real wrecks. If you find a jewel, appreciate your fortune. If you end up in a dive, consider it an experience. Either way be sure to share you experience with other travellers so they might have the same, better or different luck.

Other Perth Walkabout Articles

Perth Accommodation: Beyond Hostels, Accommodation for the Long Stay Traveller

Perth Holiday Accommodation
Perth Pet Friendly Accommodation for your Pooch