Details

Category: Arts & Culture
Published: Monday, 01 August 2016 09:16
Written by admin2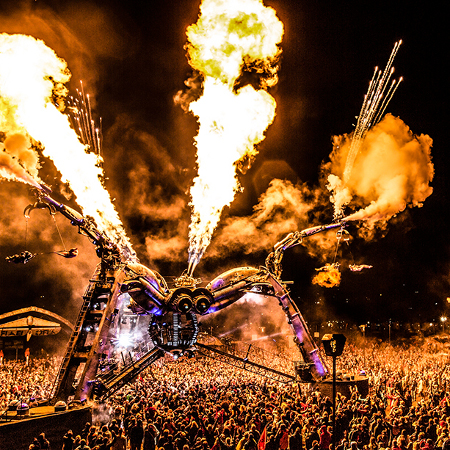 Photo Credit: Arcadia Australia


Arcadia are landing in Australia this November for the first time ever, with three shows and two community open days exclusive to Perth.
Transforming recycled military machinery and industrial components into spellbinding new worlds, the Arcadia Spectacular shows are the ultimate
immersive experience.
With senses electrified and imaginations flowing "The Landing Show", the first of the Arcadia trilogy, fuses ground breaking spectacle, technology,
sculpture, engineering, architecture, theatre and adrenaline into a mesmerising and utterly unique performance.
Uniting audiences of all backgrounds, creeds and colours into a crescendo of celebration, Arcadia Australia seeks to forge new communities under the 50 tonne, fire breathing spider as thousands dance together as one.
Each show at Elizabeth Quay will feature a varied and dynamic mix of artists, including a global first with Yallor Keeninyarra – Dance of the Wadjuk
Nyungar People.
Day 1 - Friday the 25th of November – 18+
Friday is one for the Adults, a night of pure electronica featuring a mix of international touring and local talent.
Leftfield DJ Set (UK) + more big acts to be announced.

Day 2 - Saturday 26th November – 18+

Saturday delivers Trap, Hip Hop and Party dance music care of the hottest Australian artists.
Alison Wonderland (Exclusive Arcadia DJ Set), Carmada, Elk Road and more
Day 3 - Sunday 27th of November – Under 18 ONLY (13 -17 year olds)
Sunday is for the 13-17 year olds offering an opportunity to experience a world class event which would usually only be available to the 18+ market.
Alison Wonderland (Exclusive Arcadia DJ Set), Carmada, Elk Road and more

For more information and tickets about this event in Perth, visit http://www.arcadiaaustralia.com