Details

Category: Arts & Culture
Last Updated: Saturday, 27 August 2011 11:50
Published: Thursday, 24 February 2011 13:06
Written by Nita Teoh
Now is a good opportunity to catch an event or two at the Perth International Arts Festival (Perth Festival) before it comes to a close in April.

The Festival is something of an institution in Perth, and is acknowledged for being one of the longest running annual arts festivals in the Southern Hemisphere. I remember attending events in its infancy, and it has continued to grow in popularity over the years.

One of my favourite activities during the summer is to pack a picnic dinner and catch an outdoor movie at the Lotterywest Festival Films, which is a part of the Festival of Perth.

Movie buffs who enjoy an international flavour to their viewing will be spoilt for choice with movies brought to you from countries such as the UK, Italy, Iran, Spain, France, Israel and South Korea. Whether you are in the mood for some light hearted fun, a cliff hanger drama or a cultural extravaganza, you will find something good to watch.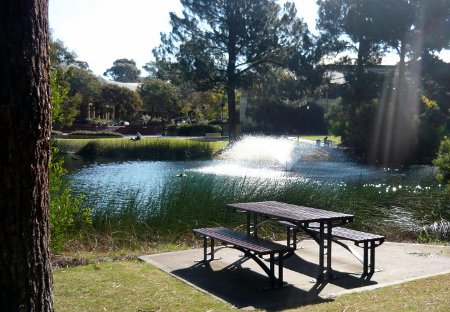 Joondalup Lake, Edith Cowan University
Photo Credit: Flickr/Dr Stephen Dann


You can watch the Festival films at either of two popular locations: the Somerville Theatre at the University of Western Australia; or Joondalup Pines, located at the Edith Cowan University in Joondalup. Both locations are set in beautiful surrounds, with pine tree surroundings and  a very relaxing ambiance. If you are visiting Joondalup Pines, go slow as you approach the campus and keep your eyes peeled and you might spot a kangaroo or two lurking around the campus at dusk.

Here are a few tips for movie goers:

Go early to get good seats. Somerville Theatre is especially popular on the weekends – in fact just about every night is a full house!

The same movies are shown at both locations but are staggered by one week between the two. So if you miss the movie you had earmarked to watch at one location, you might be lucky and be able to catch it at the alternate venue.

Prepare a picnic dinner and snacks to take, and don't forget to pack the picnic rug.

If you are feeling peckish and don't feel like packing your own picnic, there are several food outlets on site to choose from at both venues. The outlets serve a range of hot meals, snacks, ice cream treats, and hot and cold drinks.

If you are looking to purchase some take away food near the Somerville Theatre before arriving, there are plenty of restaurants, cafes and take away outlets located on Broadway in Nedlands and also dotted along Hampden Road.

If you are looking to purchase food near Joondalup Pines, Joondalup Drive and Grand Boulevard have a good range of cafes and restaurants to choose from.

As for the weather, the summer evenings can get coolish, so it's best to pack a light jumper if you feel the cold. Or you could snuggle with your partner under the picnic rug!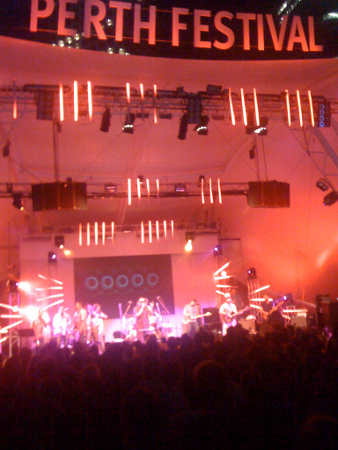 Perth International Arts Festival
Photo Credit: Flickr/Charlesvdb


As well as watching the festival films, there are choices galore of  other events at the Perth International Arts Festival including theatre, dance, music, the Perth Writers Festival, and visual arts events.

For those on a budget, there are plenty of free events including talks by artists, art exhibitions, films and street performances.

The Perth International Arts Festival is an event that many locals look forward to as summer rolls around in Perth. There's a wide range of events to choose from to suit all tastes, so take advantage of the festival before it winds up in April – all good things must come to an end!

Other Perth Walkabout articles that may be of interest:

Beck's Music Box, Perth Festival

Event Bookings in Perth

Outdoor Movies in Perth