Details

Published: Monday, 08 October 2012 12:46
Written by Dhiren Adatia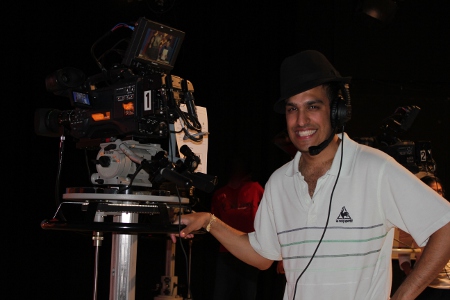 I was born and raised in the London, UK. Having moved to Perth in 2005, I have taken a huge interest in Film and TV. I studied at the Central Institute of Technology, completing my Certificate 3 and 4 in Media (Film and TV).
During my time studying, I worked on the Perth community TV show Sweet and Sour and I have completed work experience with the ABC working on the Perth International Hockey Series and getting to assist the Camera and lighting department. Also learning how the Director and other departments communicate during a live broadcast.

Other than that, I have worked at Telethon and the Perth Glory games for Showscreens. I have some Film experience working on a Feature Film and a few short Films as an Audio Assistant and also as a Stills Photographer.
I hope to travel the world and take some amazing photos, videos and experience all the types of culture which would be an unreal experience.
My life goal is to work in Sport Broadcast working as a Cameraman. However, getting my foot in the Media Industry is the key.