Details

Published: Thursday, 28 July 2011 09:40
Written by Emily Cordz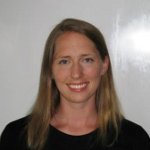 I'm that person that always gets stopped and asked for directions no matter what country I'm in or how long I've been there. I hail from nowhere in particular, but until living in Australia could narrow it down to as specific as the Northern Hemisphere. I came to Australia after graduating university on a whim and a Work Holiday Visa. When planning my trip I spoke with several Australia friends and others who had backpacked in Australia before. They all told me the same thing, the East Coast is nice, but I'd do best in Perth.

Being the fair minded sort I started my adventures in Brisbane travelling up the coast, but soon found myself heading west. After arriving in Perth I told my partner he'd better get comfortable, because we would be sticking around for a while. Thankfully he rather liked Perth himself, since that 'while' turned out to be most of our trip.

I have been scribbling away on any scrap of paper that came my way since I was young. I write everything; daily happenings, fictional stories, informative essays, free form poetry and more. It was, and still is, rare to find me without a small notebook and pen on me at all times. I have written for a variety of content sites as well as my personal travel blog and edited everything from company newsletters to undergraduate theses.

When I'm not writing, I can often be found reading (the only time I was ever grounded as a child was from books), baking various goodies, staying fit through swimming, yoga and pole dance, swinging at a park, and just wandering about. Currently I'm plotting my life trajectory, how to get to Antarctica (it is my last uncharted continent) and when I'm going to get back to Perth.