Details

Published: Friday, 24 February 2017 16:11
Written by Greg Letts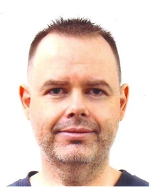 Greg Letts


I am a Perth born lad who has a passion for ping pong and had a career in computer instructing before escaping the 9 to 5 grind in 2006. The next logical step was to start my own website Greg's Table Tennis Pages where I created one of the first online video coaching courses for table tennis, and which led to me landing a role as the Writer and Guide to table tennis at About.com.

When Nita created Perth Walkabout, I helped to set up the website and provided ongoing technical support. From there it was a small step to writing articles and reviews of plays and productions around Perth.

I am also a co-director at Gnu Eventures Digital Marketing Solutions, where we work with clients to help them grow their businesses through search marketing.

When I am not out and about taking in the latest play or production, I can be found managing the Perth Table Tennis Club and coaching students, spending time and goofing around with my favourite Labradors, or strolling around one of my and Nita's favourite walks around Perth.