Details

Last Updated: Thursday, 04 May 2017 11:04
Published: Thursday, 04 May 2017 10:51
Written by Lee-Ann Khoh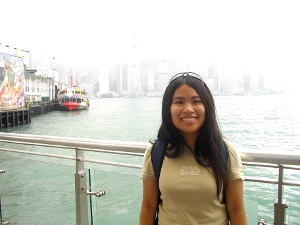 Lee-Ann Khoh


I was born and raised in Perth, the youngest of three children. My parents were Malaysian Chinese immigrants who worked on Christmas Island before settling in Western Australia. I love seeing the world whenever I get the chance – and my bucket list includes setting foot on every continent on Earth – but I still call Perth home.
I have a Journalism degree from Curtin University, but creative writing is my passion. I also love music, and have a small claim to fame as the founder of a Bon Jovi fan blog.
You can find out more about me at my website, leeannkhoh.com.