Details

Written by Marcel Deer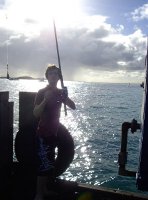 After graduating with a degree in Journalism and Documentary Making in 2009, I've traveled the world twice and freelanced across a number of companies including Yelp.com, WeekendNotes.com, Kenyon Fraser, Ph Creative, and Manchester Evening News. I've published over 1000 paid pieces of writing, ranging from music journalism, to venue reviews, blogs and travel articles. I've been a Social Media executive for a huge agency, and worked in three different countries.
I'm currently freelancing as a Social Marketing Executive and planning a two year trip to New Zealand, to explore, write and work in another country.. again! After that it'll be Canada, with a bit of India in between!