Details

Last Updated: Thursday, 03 January 2019 07:12
Written by Nita Teoh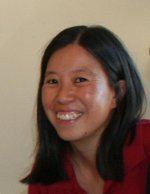 Nita Teoh


I came to Perth at a young age when my family migrated from Singapore and was born in Kuala Lumpur, Malaysia before leaving there at the tender age of one.

I enjoy travel and based on some of my own adventures, I know that when you first arrive in a new city, nothing beats finding out firsthand the best spots to visit based on the insights and experiences of locals.

This is one of the reasons that I chose to create Perth Walkabout - "the Insider's Guide to Perth, Western Australia" - to share my and other locals' insights into our beautiful city.

As well as overseeing Perth Walkabout, I can be found at Gnu Eventures Digital Marketing Solutions where we work with clients to help them grow their businesses through search marketing.

For further information on my work experience and skills - please visit LinkedIn at https://au.linkedin.com/in/nitateoh.
Besides wandering around our beautiful city to discover new things, I enjoy being out in nature (Hyde Park is one of my favourite parks around Perth), walking, cycling, swimming, watching theatre, and playing table tennis.
I am a keen foodie and relish the chance to taste the culinary delights on offer in Perth. I love sniffing out the next new foodie place that has opened up, and am often asked by friends where the best spots for food can be found around our city.

I also absolutely love spending time with dogs (Labradors in particular) and am passionate about working dogs.

When not working, Greg and I can often be found out and about walking various guide dog puppies in training.

Labradors are the best! - you know who you are! :-)

I hope you enjoy exploring all the delights that Perth has to offer.

Thank you for visiting Perth Walkabout.