Details

Last Updated: Thursday, 11 November 2010 06:55
Published: Wednesday, 10 November 2010 18:38
Written by Sadhbh Warren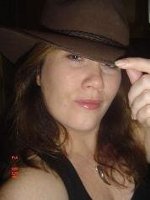 Sadhbh Warren
I was born in Cork, Ireland, but I'm living in Australia these days as it has nicer weather, fabulous beaches and the pubs open very late. I have yet to be bitten by anything, but have been attacked by a foot-high marsupial (a quokka on Rottnest) who was after my banana. It was very cute.

I have travelled all over Australia, the States, Central America and the Asia Pacific and sometimes my luggage has even made it along with me. I can ask where the bathrooms are in 15 languages and for a beer in 25. Sometimes I wish this was the other way round.

I have degrees in subjects ranging from English to economics to psychology and find it very hard to resist the lure of experiencing something new. Having variously lived and worked all over Australia as a promotions girl, professional mover, travelling carnie and one of Santa's elves, these days I work part-time as a freelance writer. I've been published in The Age and Sydney Morning Herald, the Virgin Blue in-flight magazine Voyeur and MX amongst others.

I write travel articles. This allows me to claim my chronic travel habit is actually necessary work travel. Which is a great excuse if you can get away with it.