Details

Last Updated: Tuesday, 01 March 2011 08:34
Published: Wednesday, 10 November 2010 18:13
Written by Vicki Sly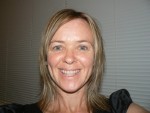 Vicki Sly
I am a journalist with a passion for the written word and a bibliophile with more books to read than time on my hands.

I am from the south-west region of Western Australian and have spent many years living, studying, working and raising my family in Perth.  I have also lived and worked internationally – namely the United Kingdom, Japan (where I met my English husband) and most recently, the Cocos (Keeling) Islands. I have also travelled extensively in Australia and overseas – 14 countries and still counting.

I hold a Bachelor of Arts (English) with a major in Journalism, a Certificate of Professional Editing and Proofreading, a Diploma of Professional Children's Writing and a Diploma in Teaching English as a Foreign Language.

I have extensive experience in writing, editing and proofreading for newspapers, websites, journals and magazines, and have also edited a 200-page book on the Cocos (Keeling) Islands entitled More Cocos Capers. 

When not reading, writing or travelling, my hobbies include walking my border collie Chisel, jogging, yoga, playing tennis and golf, surfing, camping and cooking for friends.

Apart from Perth Walkabout, I also write literature reviews and travel stories for Canadian web magazine suite101 and have my own book blog featuring Australian fiction entitled slyonbooks.