Details

Category: Day Trips
Last Updated: Friday, 10 December 2010 12:19
Published: Wednesday, 01 December 2010 10:54
Written by Emma Brandon
Located 50 kms South of Perth, lies the lovely, tranquil area of Jarrahdale.  This small historic town was Australia's first timber town in 1872 and is suited in some of Western Australia's most beautiful Jarrah forests.

Offering a range of scenery, from parks, bush land, rivers and forest's this is the perfect destination for a true Australian BBQ or bushwalk.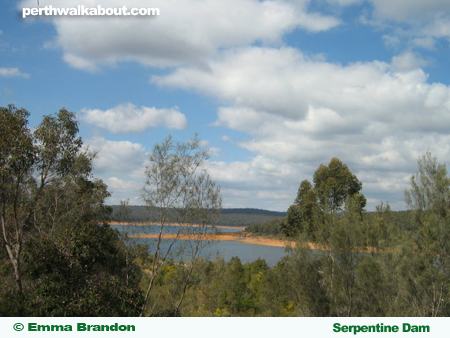 A must while you are visiting Jarrahdale are the many visitor attractions such as, the Serpentine and Pipehead dams, Serpentine Falls, and the Jarrahdale Tea-rooms which boast an amazing selection of teas and gorgeous teapots.

The Jarrahdale Tavern, Millbrook Winery, and Cohunu Koala Park are also worth a visit. If you enjoy long bush walks or mountain biking head down to the Munda Biddi Cycle Trail which is set amongst pretty wildflowers, creeks and hilly green properties.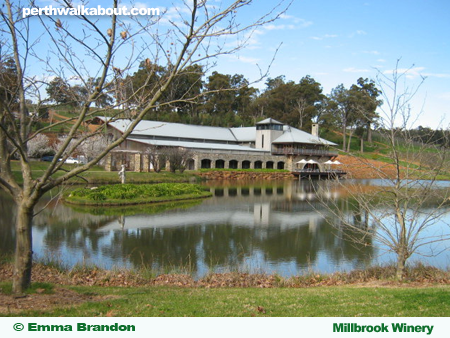 As for fine dining, you cant get much better than, Millbrook Winery, nestled amongst olive trees and a picturesque view set on the dam. Downstairs is the Millbrook tasting room which has a wide range of fine wines for tasting or purchase. If you're a wine drinker like myself then you will be very impressed with the selection and taste of the wines they have to offer. Following the spiral staircase upstairs to the stylish mod look of the restaurant, there you will find a modern new age menu that will suit everyone's needs.

If your after something a little more low key, the Jarrahdale tavern offers great counter meals at a real bargain or if your after a great view sitting amongst parrots and pigeons, then the Serpentine Café on the dam is where you can get a chilled, peaceful bite to eat for breakfast, lunch or dinner. But best of all to get in touch with nature why not get a picnic basket made up and take a walk to find many beautiful picnic areas, or even have a BBQ out in the sunshine.

Although there isn't a huge range of accommodation to choose from the few that are available are magic. The most popular is the Jarrahdale Holiday Carriages which is situated on a 26 acre hilly block, surrounded by horse's, wildflowers and a flowing creek. With 3 double carriages and 1 large carriage they are like a home away from home, with lovely pastel flower décor.

All carriages are equipped with a double bed, bar fridge, microwave, air conditioning, heater and all basic kitchen essentials as well as table and chairs. A separate ablution carriage is a few meters away that has two showers and toilets. This is a beautiful retreat to relax, unwind and have a chat with the lovely owners. I stayed in carriage 4, which was right at the edge of the flowing river and let me tell you waking up to the sound of trickling water every morning sure is heaven.

Other accommodation in the area is the Jarrahdale Country Getaway, which is a two bedroom, self contained house, set amongst the greenery, a perfect place for people with a big family.  Other popular places to sleep are the Grass Roots Holiday Haven and The Environmental Centre for large dorm rooms.

If planning a trip to Jarrahdale, I truly recommend visiting the Millbrook Winery for some wine tasting and a beautiful afternoon lunch while looking out over the dam. Then take a stroll to work off your lunch through the green fields with the horses, before heading back to your chosen accommodation and then let nature take over your mind. You will not be disappointed.

How to get there

45 minutes (approx) from Fremantle/Perth and 30 minutes (approx) from Rockingham/Canning Vale. Easy access off the Kwinana Freeway (turn off at Mundijong Road and follow through to South West Highway, turn right then first left into Jarrahdale Road)

or

From Tonkin Highway, turn left into Thomas Road and follow through to South West Highway, turn right and drive for approx. 10kms then turn left into Jarrahdale Road.

If you have visited Jarrahdale or are planning your next getaway there, please  feel free to leave your comments below.