Details

Category: Day Trips
Created: Monday, 27 September 2010 14:03
Published: Monday, 27 September 2010 14:03
Written by Vicki Sly

Mark Twain once said that everybody talks about the weather, but nobody does anything about it. I, for one, must disagree.


The organisers of Spring in the Valley, Perth are doing something about it: a month-long celebration of food, wine, beer, art, craft, music and activities. A veritable feast just as the warmth of spring takes hold of Perth.


The 21st anniversary of Spring in the Valley, one of the largest festivals of its kind in Australia, will this year take place in the Swan Valley, Perth region throughout the entire month of October. That's pretty clever organising when you consider October has five weekends this year. You see, the hosts are doing something about the weather and the calendar!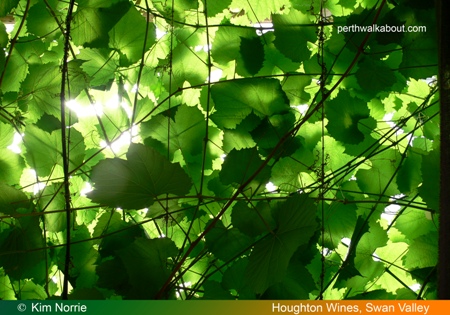 The Swan Valley is a 25-minute drive from the centre of Perth and holds the enviable reputation as being Western Australia's oldest wine growing region as well as the closest wine region to any city in the world.


The region also happily calls itself the "Valley of Taste" and visitors to the area in October will get to sample amazing West Australian food and wine in all its glory. With 150 places to wine and dine, the hardest task will be deciding where to start, and when to stop. The calendar is tightly packed with both free and fee-paying events.

If you have a passion for music then highlights may include: Tim Finn, Old Man River, Simply Red, Marcia Hines, Robin Gibb, Bonnie Tyler, Sunday evening live jazz or classical guitar at the House of Honey with Helen Miraglia.


Art lovers are in for a treat with La Salle College celebrating 25 years of exhibiting artworks for sale by well-known or up and coming West Australian artists. The school is located in La Salle Avenue in Middle Swan.


Budding artists in the community will have the opportunity to paint their own boomerangs or make their own mosaics as part of Art in the Park at Whiteman Park. The more daring may wish to tackle sketching a nude model in charcoal or creating a lino-cut print under the guidance of print maker Jude Taylor.


For those who just want to eat and drink their way through the month at various Swan Valley restaurants, there is everything on offer from oysters, pork shanks and chocolate to the latest award-winning brews and the best sips and swigs in the West.


Quirky but appealing things to do would have to include a visit to Alpaca Plus to see how these creatures are fleeced, building a truck out of household recycled rubbish and guessing the weight of a life-sized chocolate person to win a year's supply of the good stuff.


Whatever you do decide to do and see, you will probably need more than one visit to the valley to take it all in. The best idea would be to take a look at the official calendar at http://www.springinthevalley2010.com.au/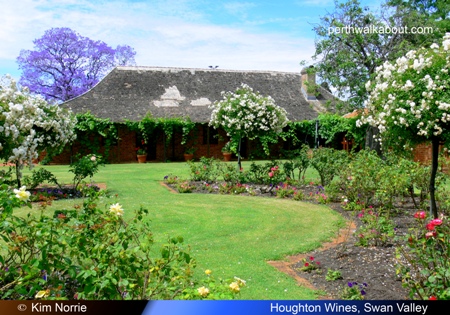 Getting around the Swan Valley is relatively straight forward with a map that can be picked up from the Swan Valley Visitor Centre, located in the Historic Guildford Courthouse on the corner of Meadow and Swan Street, Guildford.


If you are planning to try a few local brews or wines then travelling by train and bus is definitely the better option. The train runs from Perth city to Guildford and from there you may need to organise to hop on a tour bus to take you to preferred destinations. The best place to book tours (including Swan Valley Wine Tours) is through the Swan Valley Visitor Centre, which is open daily from 9am - 4pm. Phone: +61 8 9379 9400 or email: This email address is being protected from spambots. You need JavaScript enabled to view it.


If you have a favourite place to visit in the Swan Valley feel free to add your comments below.