Details

Category: Day Trips
Created: Friday, 10 September 2010 08:02
Published: Friday, 10 September 2010 08:02
Written by Christofer Gustavsson
Yanchep National Park
Wanneroo Road
Perth WA 6035

Phone: 9561 1004
E-mail: This email address is being protected from spambots. You need JavaScript enabled to view it.
Entry fee: $10 per person, children $5, small group package $25
Opening hours: 9.15 am – 4.30 pm
Parking: Car and coach parking facilities available

If you are looking to visit a place in Perth that is rich in Aboriginal culture, then Yanchep National Park is where you should head. Set against a beautiful backdrop of a river and woodlands, the park is located 42 km north of Perth.
With kangaroos, swans, parrots and kookaburras in abundance, this is a place that you won't want to miss. There are lots of recreational things that you can do inside the park. For instance, you can take a leisurely walk overlooking the koala enclosures or you can hire a boat and row as long as you like. If you are not a big fan of exercise, then there are various snack bars and restaurants inside the park to satisfy your needs. If you are a golf fan, you can start packing your clubs already! There is a nine hole golf course inside the park where you can develop your amateur golf skills. Now, where else will you find a golf course for $10?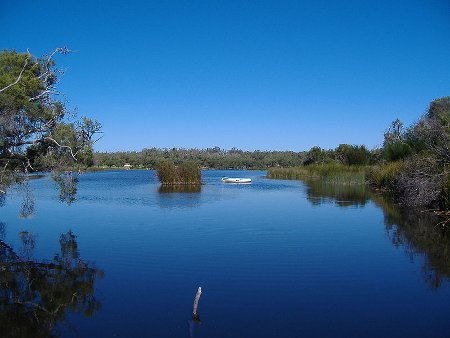 Yanchep National Park
Photo Credit: Wikipedia/Ausxan
Apart from these features, one of the main attractions of the park is the many limestone caves which are both historic and artistic. You can choose to explore the caves on your own or with the assistance of an experienced tour guide. There are also other tours that will help you understand the values of ancient Aboriginal practices. These tours take place at different times throughout the day and it can be disappointing if you end up missing out so make sure to check with the park for these details before you arrive.
There is a well preserved art gallery where you can learn about the culture of ancient Australia. If you are a big chocolate fan, you shouldn't miss the Chocolate Drops Tea Rooms. They make their very own chocolates and it's obvious that you will have a dilemma over which type to choose as there are so many types of them.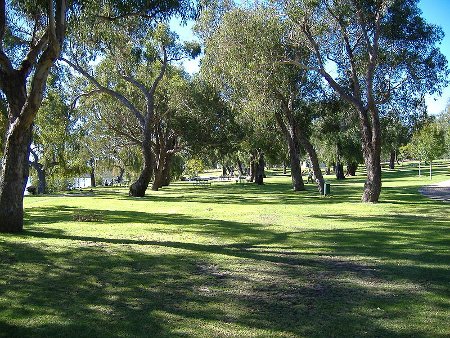 Yanchep National Park
Photo Credit: Wikipedia/Ausxan

The Yanchep Inn is another historic building within the park's boundaries. The Inn was built way back in 1936, even before the park was built. During World War II, it served as a rehabilitation centre for soldiers. After the park was built, the Inn returned to service and has been keeping people occupied ever since. The Inn is famous for the fact that many people spend their honeymoon there and this has led to its famous name – The Honeymoon Hotel.

How to get there:

Yanchep National Park is within 45 minutes driving distance to the north of Perth. When driving from the centre of Perth, take Wellington Street and then turn into Thomas Street. This will lead you to Wanneroo Road. Head out along Wanneroo Road for reaching Yanchep National Park.