Details

Category: Day Trips
Last Updated: Friday, 01 July 2011 10:40
Published: Saturday, 09 April 2011 15:53
Written by Vicki Sly
The town of York is synonymous with gardens, antiques, beautiful old buildings and fabulous festivals.

Nestled in the Avon Valley less than 100 km east of Perth, York is a popular weekend destination due to its close proximity to the city and all that it has to offer.

The Avon Valley is an area of historic countryside east of Perth with the Avon River flowing through it and linking the towns of Toodyay, Northam and York.

The latter is to the south and is the oldest inland town in Western Australia, first settled in 1831, just two years after Perth was settled in 1829.

York is famous for its wonderfully restored and heritage-listed buildings reflecting the architecture from the Victorian and Federation eras. Many of the buildings actually house accommodation so you can not only visit, but also stay in these charming old buildings. There are options to suit ever budget – five star to simple bed and breakfast.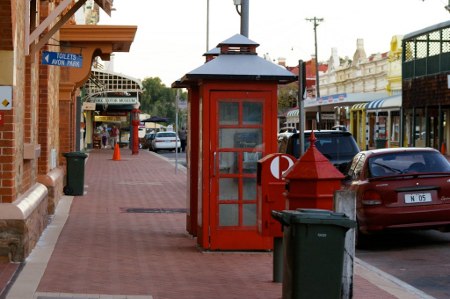 London Calling York
Photo Credit: Flickr/Ashul


There is plenty to see and do in York and if you have flexibility you may wish to tie it in with a festival or exhibition that is on: York boasts an annual food and wine festival, antique and collector's fair, jazz concert, classic car show, art exhibitions and a spring garden show to name just a few.

But even if you are not able to tie in with one of the above there are still plenty of galleries, museums, restaurants, pubs and shops to tackle. York is also famous for its woodcraft and the availability of wonderful handmade furniture.

Love to shop, then try the York Mill Markets which are open every Saturday and Sunday and include stalls with fresh local produce and crafts, as well as clothing and jewellery.

If you are looking for something thrilling or adrenalin-pumping to do then why not check out the paragliding and hang-gliding which is done from Mount Blakewell or perhaps just jump out of a plane over the nearby countryside.

The skydiving centre caters for all levels and offers tandem flights for beginners as well as solo jump courses for the more experienced.

A less heart-stopping suggestion would be to hire a canoe or kayak and paddle your way along the Avon River.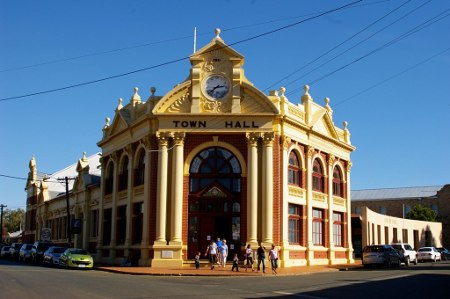 York Town Hall
Photo Credit: Flickr/Ashul


Some key events that you may wish to consider when planning your weekender to York are:


York Antique and Collectors Fair

The York Antique and Collectors Fair - this fair will feature antiques, bric-a-brac, jewellery, furniture and collectables

Date: Held around April of each year

Location: The York Mill, 10 Henrietta Street, York



York Gourmet Food and Wine Festival

The York Gourmet Food and Wine Festival – this festival showcases Western Australia's food and wine, with particular focus on the Avon Valley Region. There will be 40 gourmet stalls to sample from so this is a must for all of the wines buffs and foodies out there.

Date: Held around June of each year

Location: The York Town Hall, 81 Avon Terrace, York



York Jazz and Soul Festival

The York Jazz and Soul Festival is a premium event on the music calendar for Western Australia with world-class musicians from around the world. I remember attending the festival in its early days and it is still going strong some 24 years later.

Dates: Held around September or October each year

Location: Main streets of York

Do you have a favourite spot in the Avon Valley you would like to tell us about?

Add your comment below.

Other Perth Walkabout Articles

Perth Day Trips

Put A Spring in your Step and Head to the Swan Valley

A Relaxing Holiday in Picturesque Jarrahdale

Day Trip or Long Stay - Be Charmed by Rottnest Island