Details

Category: Events
Last Updated: Wednesday, 07 December 2011 10:56
Published: Tuesday, 22 March 2011 12:03
Written by Nita Teoh

The last day of Sculpture by the Sea is today, so if you were thinking of checking it out, you had better hurry on over to Cottesloe Beach.

My partner and I headed down there last night to view the exhibition, which is located in the vicinity of Indiana Tea House, 91 Marine Parade.

When we arrived, Cottesloe Beach was absolutely bustling with activity and a throng of people enjoying the atmosphere. It was a beautiful night to watch the sunset against the backdrop of Greg James's tall, strong Coastguard sculpture located at the end of the jetty. The sculpture has a talking point that you can't miss. Might we say that the prominent feature kind of sticks out.


Sculpture by the Sea in Cottesloe is an annual event that takes place around March, since its beginnings in Perth in 2005. It is the brainchild of David Handley, a lawyer with a passion for the arts who first established a similar event by the sea at Bondi Beach in Sydney in 1997. The exhibition now traverses the globe across three different locations – Bondi in Sydney, Cottesloe in Perth and Aarhus in Denmark.

As reported by the organisers, the event has grown from its humble beginnings in David's lounge room to become one of the biggest sculpture exhibitions in the world.

Be stunned, be impressed, be wondering… art is such a personal thing. As they say it's all in the eye of the beholder as one views art. The exhibition is an amazing collection of diverse sculptures from both local and international artists.

If you have a spare chunk of change (you will need quite a bit!), most of the individual sculptures are also up for sale, ranging from a couple of hundred dollars to six figures.

I highly recommend checking out Sculpture by the Sea and I am already looking forward to next year's event.

For those who may have missed the exhibition, below are a selection of photos of the sculptures.

Stay tuned for more photos from Sculpture by the Sea in the next few days.

Enjoy!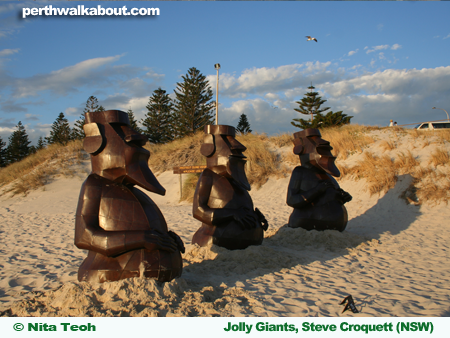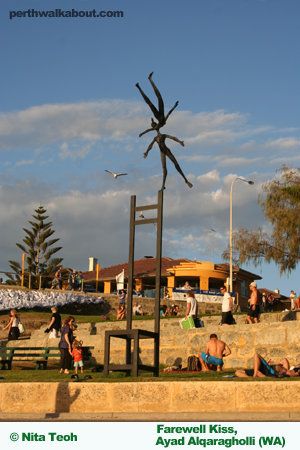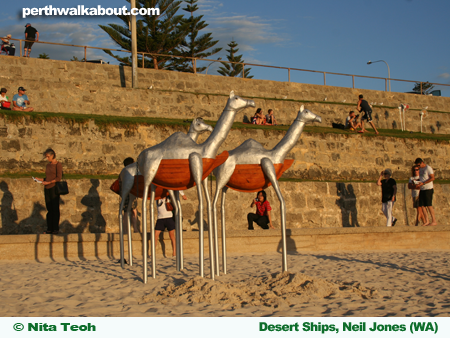 Other Perth Walkabout articles

Cottesloe Beach

Glorious Sun, Surf and Food at Cottesloe Beach

Pink Zulu Restaurant

Perth Beaches – Paradise on your Doorstep