Details

Category: Foodie Chit Chat
Last Updated: Wednesday, 17 November 2010 08:57
Published: Friday, 08 October 2010 12:41
Written by Sadhbh Warren
One of the wonderful things about living in Perth is that if you are looking for the food and drink that the rest of Australia envy you don't have to go far. 2010 has been another good year for Western Australian, with everything from wines to seafood pies picking up the honours and awards all over the country.
Leeuwin Estate, Margaret River
Photo Credit: Flickr/Steel Wool

Finding great wines and award-winners in the Margaret River region is like shooting fish in a barrel – except the contents of the casks in Margaret River taste a lot better and will leave you utterly unable to hit a giant carp with a blunderbuss from a five foot range.
The Brown Hill Estate is having a particularly good year, rating as a five star winery in the James Halliday Australian Wine Companion 2011, and putting some spectacular Shiraz on the market. At $45 or so, the 2008 Bill Bailey Shiraz Cabernet is a steal; fruity but well-balanced. It gets 96 points from James Halliday who, having carefully quaffed his way across Western Australia (how do I get that man's job, and how will I remember what the wine tasted like when I'm on the twentieth one?), is not easily impressed.
If you are after something a little easier on the wallet, you could also try their 2008 Fimiston Reserve Shiraz. A gloriously dark wine, with lots of fruit and cherry, it comes to around $25 – or, as I prefer, two bottles for $50, thank you very much.
If you are not a red wine drinker, or just prefer not to quaff it at every meal, Clairault's Semillon Sauvignon Blanc 2009 picked up a gold at the prestigious International Wine Challenge 2010 (more medals than most of our Commonwealth hopefuls, unfortunately). It's crisp with citrus and beautifully long on the palate. It goes for a slightly tipsy song at around $20.
James Halliday has also swung by Clairault to bestow five stars on their winery and perhaps cackle a bit about how much he loves his job. For lovers of Chardonnay, their 2008 is well worth a tip of the glass too, with the best of the grape showing through with a crisp acidity that stops the tropical fruit flavours from overwhelming the wine.
Need something to go with that? A smidgen of cheese might be just the thing. The Casa Dairy has been picking up a medal every year in the Perth Royal Show and this year nabbed Champion Fresh Unripened Cheese at the 2010 Australian Grand Dairy Awards for its Casa Quark. Also awarded to WA was a well deserved Champion place to Brownes Traditional Natural Yoghurt. WA knows how to make great dairy.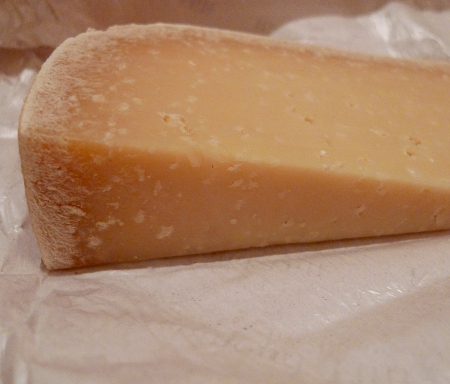 Cambray Sheep Farmhouse Gold
Photo Credit: Flickr/Hopkinsii


Or you could try making your own medal winner – the Cambray Sheep Cheese Farmhouse is willing to tell you its secrets and runs occasional cheese-making courses just three hours south of Perth. Sounds like too much work? You can leave the cheese to the experts, stay in their cottages onsite and do nothing but sample cheese and wine. And sample and sample some more. I'm sure James Halliday would approve.
If you are already going that far afield, you might feel like more of a drive. AC/DC's classic hit was parodied as It's a Long Way to the Top (if You Want a Sausage Roll) but it seems you'll have to go even further for a great pie - you'll be heading off to Denmark or Mt Albany. The Denmark Bakery in (you guessed it) Denmark pulled in a Gold Medal in the poultry category for its Curry Chicken pie in this year's Official Great Aussie Meat Pie Competition and is worth every moment of the trip.
And just down the road the Mt. Barker Country Bakery pulled in the honours in the seafood category with its Garlic Prawn offering. Is it worth a five hour drive for a really great seafood pie?
Why am I even asking that question?
And if you see James Halliday on the road, can you ask him if he is accepting CVs?

Share with other readers your favorite places to visit for local food and wine in WA.

Add your comment below.