Details

Category: Great Outdoors
Last Updated: Monday, 06 December 2010 16:21
Published: Tuesday, 12 October 2010 21:35
Written by Vicki Sly
Public golf courses in Perth are readily accessible, reasonably priced and due to our great West Australian weather, playable all year round.


Golf is often described as a sport for the rich, but playing nine holes in Perth can start as low as $9.00 – not bad for a few hours of entertainment and exercise in a beautiful setting.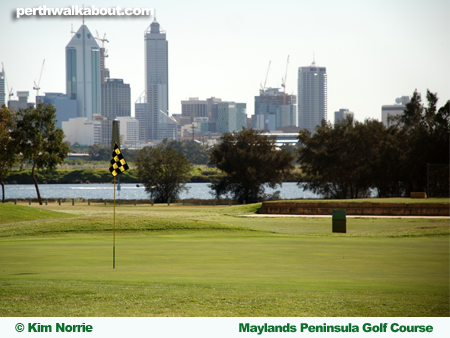 There are close to 40 public golf courses in Perth - too many to mention in this article - so I will opt to highlight just some of the favourites my husband and I have tackled in our fruitless attempt to improve our golf games. As comedian Robin Williams once said, "That's what the little flags at the end of each hole are for, to give you hope."
Let's start with the golf course closest to the city centre. No visit to Perth would be complete without tackling the Burswood Park Golf Course which sits on the banks of the Swan River just minutes from the CBD. Open every day of the year, this 18-hole course brings a lot of water into play so can be quite challenging. It also boasts a driving range and practice greens for chipping and putting. I figure if you are having a lousy golf game, it's still worth it for the picturesque walk! For details phone +61 8 9470 2992.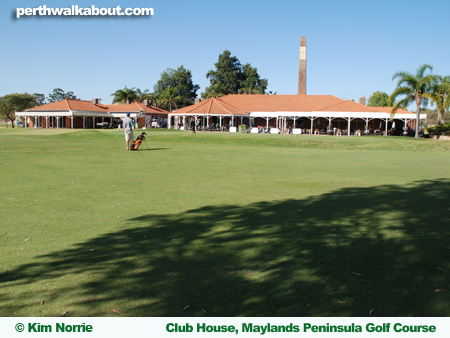 A short 10-minute drive north of the city on Swan Bank Road is the Maylands Peninsula Public Golf Course which doubles as a great history lesson in aviation. Built on the site of the old Perth Airport, each hole is named after one of Australia's aviation pioneers. Although quite flat, the fresh water lakes spice up the challenge and the city skyline in the background makes for some great photo opportunities. For details phone +61 8 9370 3211.
Still close to the city but to the west towards the ocean on The Boulevard in Wembley Downs is arguably one of Perth's best - the Wembley Golf Course. Founded back in the 1930s, the Town of Cambridge has recently upgraded the facility to the tune of $12 million, including an 80 bay day/night driving range. For details phone +61 8 6280 1333.
Head north along the Mitchell Freeway for 30 minutes to one of Perth's premier golf courses, the stunning Joondalup Resort. This course has 27 holes designed by American course architect Robert Trent Jones Jr. Play the quarry nine if you can because it is spectacular and offers the challenge of playing an approach shot below a 30 metre limestone cliff! For details phone +61 8 9400 8811.
Staying north of the river but heading east is the Vines Resort and Country Club. It is about a 25 minute drive from Perth in the Swan Valley which is famous in its own rite for being Australia's oldest wine growing region. The Vines is a championship course and has hosted some of the world's golfing greats including Norman, Ells, Player and Langer. According to the Vines website, it is continually rated as one of Australia's best golf resorts (Luxury Travel & Style Magazine - ranked #7 in Aust - 2008). For details phone +61 8 9297 3000.
A short 10 minute drive south of the city near Curtin University in Haymen Road, Como is Collier Park Golf Course. Set amongst an old pine plantation, this 27-hole course offers a quintessential Australia experience with each separate course - the Islands, the Pines and the Lake – having a lake filled with wild birds. For details phone +61 8 9474 0777.
If you have time to travel further south to Mandurah (a 45-minute drive along the freeway) and want to tackle a traditional Scottish golf links course, then Secret Harbour Golf Links is a great experience. The Indian Ocean in the background brings the wind factor into play but don't worry, there are several tee options on each hole depending on wind conditions and your ability. The thick rough looks harmless but heaven forbid if you find your ball in it! The course was designed by renowned Australian golf architect and player Graham Marsh. For details phone +61 8 9524 7133.
There are several great courses in Perth for golfers just starting out and looking for something easy to play. Try Embleton Golf Course (+61 8 9271 5190) or Lake Claremont Public Golf Course which is a par three short course (+61 8 9384 2887) if this sounds like you.
Do you have a great public golf course in Perth, WA you would like to let us know about?

Please add your comment below.