Details

Category: Local Area Guide
Last Updated: Friday, 21 January 2011 10:23
Published: Saturday, 08 January 2011 09:21
Written by Amanda Kendle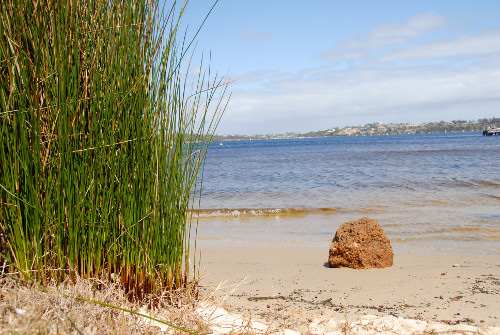 Swan River, Claremont
Photo Credit: Wikipedia/Cygnis Insignis

Situated to the west of the city centre, Claremont is one of Perth's oldest suburbs and with a superb location on the river, conveniently between the city and the coast, and directly on a railway line, it's also one of the most expensive! Fortunately it's free to visit and you can find all manner of interesting restaurants, shops and nightclubs there, as well as important Perth landmarks like the Claremont Showgrounds and Claremont Oval.
The Beginnings of Claremont

As far back as the convict era of the 1850s, shortly after Perth was first settled, Claremont rates a mention in our history: prison guards in charge of convicts were given land at what we now know as Lake Claremont, and they set up homes there. In 1881 the railway line between Perth and Fremantle, which still runs today, made a stop at Claremont and the suburb developed further. Claremont was named after a wealthy landowner's wife, Clara – I guess she was pleased to have a whole suburb named for her!

Public Areas of Claremont

With such a long history – by Perth standards, anyway – Claremont has become a key part of many people's lives, and this is helped by it being home to several large public areas. Probably the most important of these are the Claremont Showgrounds – they even have their own special train station, although the train only stops there when an event is in progress. The most famous annual event at the Showgrounds is the Perth Royal Show, a combination of exhibitions of farming products and animals, Sideshow Alley full of games and rides, and various other events which culminate in a fireworks show each evening. "The Show", as locals call it, runs for a week during late September to early October, coinciding with the Queen's Birthday public holiday. The Showgrounds also host numerous expos and concert events during the year, such as the Big Day Out music festival in January.

Claremont Oval is another important open space, especially for Australian Rules football lovers! It's home to the Claremont Football Club and hosts regular "footy" games, and there is talk that this century-old oval will be receiving a facelift shortly. The suburb of Claremont is also home to numerous elite schools, part of the University of Western Australia, the Lake Claremont Golf Club and a small private hospital, so there are numerous reasons to visit.

Wining, Dining and Dancing in Claremont

In the evenings, Claremont turns into a popular destination for nightlife lovers, heading towards the Bayview Terrace area. The close proximity of the pubs, clubs and restaurants to the train station make it a convenient alternative to Northbridge. On a main corner, the Claremont Hotel is a very well-known landmark and an excellent pub for a night out with friends, or to meet some of the locals. Club Bayview is a nightclub that's popular amongst the wealthier young people of Perth and can be an interesting night on the town.

For a meal, there are numerous good choices in Claremont. Some of my favourites include the Japanese restaurant, Sado Island; the Sala Thai restaurant, a cousin to the original Sala Thai in Fremantle; and the Italian place, Rudy's, very close to the train station at the start of Bayview Terrace. Be warned that as with pretty much everything in Claremont – shopping including – the restaurants are not exactly bargains, but the atmosphere is good and the surroundings are fun.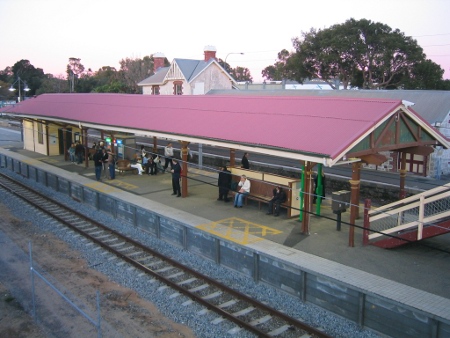 Claremont Train Station
Photo Credit: Wikipedia/Shinjiman


How to Get to Claremont

By far the easiest way to reach Claremont is by train from Perth or Fremantle – the Claremont stop is about in the middle. By car, head for Stirling Highway and Claremont is then also easy to find. If you are staying somewhere away from a train line, the Circle bus line stops at several places in Claremont.

Over to you

What's your favourite place to eat, shop or dance in Claremont? Let us know in the comments.

You may also be interested to read Perth Walkabout's other Perth Local Area Guides.