Details

Category: Local Area Guide
Last Updated: Wednesday, 20 April 2011 08:52
Published: Wednesday, 01 December 2010 13:45
Written by Vicki Sly
Guildford is old – not in the tired, worn out sense, but old as in filled with heritage-listed buildings and a sense of history not always associated with Perth.

Established in 1829, it is one of three towns founded during the settlement of the Swan River Colony and was chosen for its location on the river and its close proximity to fresh water at Success Hill. The entire town itself has been listed by the National Trust.
Guildford is about 12 km from the centre of Perth if you head towards the hills and is a great day out for visitors to Perth wanting to explore a bit of local history and a peek into the past.
Everywhere these days seems to be titled a gateway to somewhere else.  In the case of Guildford, it is the gateway to the famous Swan Valley region of Western Australia (WA). Not a bad gate to be!

The Swan Valley holds the enviable reputation as being WA's oldest wine growing region as well as the closest wine region to any city in the world.  It is also the "Valley of Taste" and visitors to the area have the choice of 150 places to wine and dine.
The key to taking a journey along a path and through a gate is to make sure that you stop and look around you along the way. And those wishing to stop and look at Guildford will find all sorts of treats – eateries for all budgets, art and furniture galleries, antique shops, historic buildings, museums and the oldest hotel in WA, the Rose and Crown. Its location on the Swan River also means its ideal for a picnic or boating venture.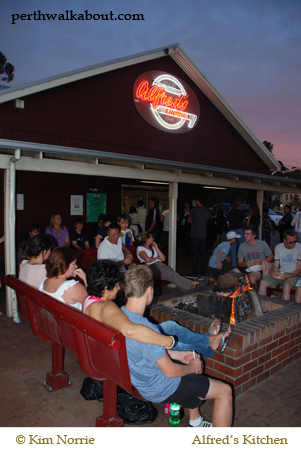 The James Street strip is a great place to start.  Alfred's Kitchen is a Guildford icon which has been around since 1946, making it Perth's longest running roadside hamburger joint. Just look out for the roaring fire out the front as this is the "we are open sign" throughout the year be it winter or summer. With 40 different burgers to choose from there are some serious choices to be made.

James Street also has plenty of shopping options, particularly if you are into art, antiques and second-hand goods. The Guildford Book Exchange is at number 189 and has a great stash of old collectables for those who still like the tactile feel and smell of a book and haven't succumbed to an e-reader yet.

Lovers of nature will find a hidden treasure at 131 James Street.  The Museum of Natural History and Academy of Taxidermy is one of Guildford's best-kept secrets. For a $2 entry fee, there is every thing on display from a great white shark to a giraffe. This is a great place to visit while waiting for your burger to cook across the road!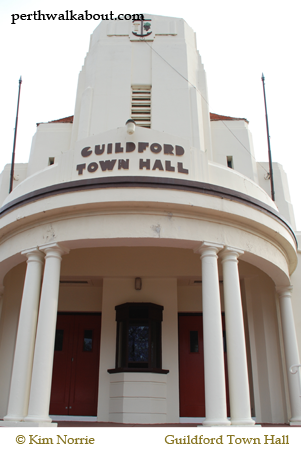 There are plenty of historic buildings in the area to explore as well.  The old Guildford Town Hall located on the corner of James and Meadow Streets is a great example of the Art Deco style of the 1920s and 1930s. The hall is home to the Guildford Heritage Markets on the third Sunday of the month (with a break over December and January) so keep that in mind when planning a visit.

No trip to Guildford would be complete without a drink at the Rose and Crown. Built in 1841, it is the oldest hotel in Western Australia and the third oldest licensed hotel in Australia. It is located at 105 Swan Street, only a short walk from James Street.

While on Swan Street, also check out the Swan Valley Visitor Centre. This can be found in the Old Guildford Courthouse (c.1866) on the corner of Meadow and Swan Streets. The centre was awarded the gold medal in both 2009 and 2010 for Western Australia's best visitor centre so this is obviously a great place to source further information about the area.

How to get to Guildford

If travelling by car from Perth city centre, take either Great Eastern Highway or Guildford Road (from Lord Street) as both eventually meet up near James Street. For those travelling by public transport from the city, take the train east on the Midland Line to Guildford Train Station.

Check out our other Perth Local Area Guides.