Details

Category: Local Area Guide
Created: Tuesday, 21 September 2010 16:26
Published: Tuesday, 21 September 2010 16:26
Written by Amanda Kendle
The suburb of Joondalup in the northern suburbs of Perth is new enough to still be finding its feet, but established enough to be worth a look. As with many suburbs of Perth, its name has an aboriginal origin and the suburb is named after Lake Joondalup; curiously, nobody seems to be sure what the meaning of the word "Joondalup" actually is – it could be describing the glistening lake, or it could be talking about backwards-moving creatures!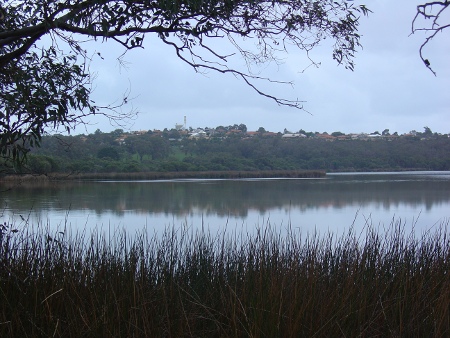 Lake Joondalup
Photo Credit: Wikipedia/Thewinchester

Whatever the meaning of its name, Joondalup city was originally planned back in the 1970s but it didn't really take off until the 1990s when it became clear that both the main freeway of Perth and the northern railway line would reach it, and population pressures started to push home building further north of the Perth CBD. At around twenty-five kilometres north of the city, Joondalup is quickly reached by train or car, although during rush hour journey times can be frustratingly long, so try to travel up there at off-peak times if you can.

You'll see inner-city style living in Joondalup, with luxury apartments being built around the Joondalup city centre area just as this kind of accommodation was becoming popular in Perth about a decade or so ago. It has the feel of a well-planned city with wide streets and a coordinated look; there's also lots of open space and attractive local council buildings.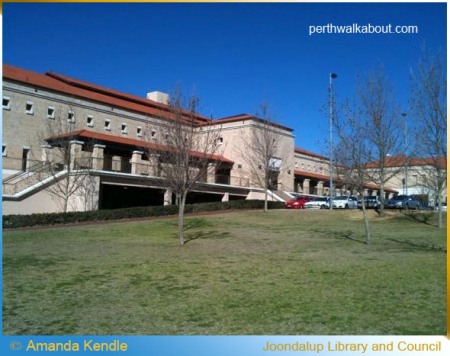 The Lakeside Joondalup Shopping Centre is a large mall centrally located between the train station and the city centre, and it contains many major chain stores and a large food hall. On the main streets of Joondalup including Joondalup Drive and Grand Boulevard you can find small cafes, bars, restaurants and nightclubs. Crush Nightclub is popular on the weekends and for a beer you can try the Grand Boulevard Tavern.

The City of Joondalup local council is really active in promoting cultural activities and events within the Joondalup area, so you could easily stumble across something fun and unexpected. This can vary between free concerts – often performed by high profile singers – to small art exhibitions and also the annual street markets at Christmas time with lots of craft and gift stalls and, memorably, a great German sausage stand!

The Joondalup campus of Edith Cowan University ("ECU Joondalup") is also a short stroll from the centre and there are numerous events held there too, most notably the Pines outdoor film season which is held from December to April as part of the Perth International Arts Festival. You can watch foreign films in a comfortable outdoor cinema, after picnicking lakeside on the pretty campus – but crowds are growing year by year so arrive early if it's a popular film.

The Arena Joondalup is a relatively new stadium also located centrally in Joondalup, and it is the home ground to one of Perth's Australian Rules football teams, as well as being a location for concerts and other special events.

How to get there:
If you're travelling by car, take the Mitchell Freeway north from the city centre and then there are several exits for Joondalup – the most useful is usually Hodges Drive. Turn right here and keep going over Joondalup Drive and you will enter Grand Boulevard.

By train, take the northern line from Perth Underground station and get off at Joondalup station. With the area's clever planning this train station is ideally located to get to the main sights of Joondalup. If you need to get a bit further or don't feel like walking, Joondalup operates CAT buses just like in the Perth city centre – these are free hop-on, hop-off buses that do a circuit which covers the hospital, university and other parts of Joondalup. Just look for bus routes 10 or 11.
Tell other readers what you like about Joondalup.