Details

Category: Local Area Guide
Created: Wednesday, 01 September 2010 14:40
Published: Wednesday, 01 September 2010 14:40
Written by Vicki Sly
Situated only a few kilometres from central Perth in the town of Vincent, the suburb of Leederville is synonymous with the terms café and funky.
Look up cosmopolitan Perth in the dictionary and it will say "see Oxford Street, Leederville".  The suburb buzzes with cheap eateries, quirky fashion outlets, cool music and book stores, trendy cafes, and a cinema that is a quintessential Australian experience in itself.   There are also plenty of bars and pubs to crawl through if that is your bent.
Take warning though; you will need more than one visit to Leederville to try all the food on offer or scope out the best coffee.  There are options galore and Leederville is addictive – it gets under your skin.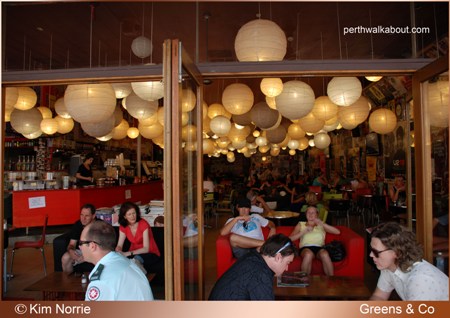 A favourite café – due to the sheer crowd volume and wacky board games available for customers – has to be Greens & Co at 123 Oxford Street. The retro lights alone are worth a peak or a photo opportunity and it is a great place to sit and people watch. If you are a lover of all things Dome, there is one housed in the old Post Office on the corner at the traffic lights. The Dome is a West Australian institution. Founded in Perth in the early 1990s, there are now 70 Domes throughout Australia and Asia.  More importantly, it is kid-friendly and always turns out great coffee.
Speaking of kid-friendly eateries, Siena's of Leederville at 115 Oxford Street is not only popular for its Italian fare and wood-fired pizza, but families love it for its designated play area for children.
Across from the Dome at 155 Oxford Street is the iconic Luna Cinema. It has to be Perth's funkiest cinema with all things retro, and boasts a Monday double feature and super cheap Wednesday with nothing mainstream in sight. Check out the Luna website for the latest movies and prices.
If you happen to visit Leederville in summer, try out the Luna Outdoor courtyard cinema. It is licensed so grab a drink from the Luna Lounge and sit back and enjoy the experience of watching a movie under the stars.

If you are into music and books, peruse the wares at Urban Records and Oxford Street Books; both on the main strip. Again, there is nothing really mainstream, just a great collection of stock with both shops open late for an after-dinner browsing session.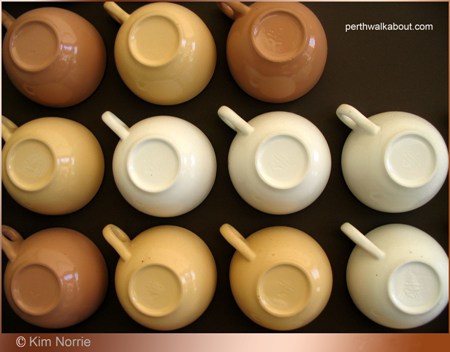 If you are wishing to escape the buzz and maybe read up on some local history, try a visit to the Town of Vincent Library and Local History Centre. It is located at 99 Loftus Street, Leederville and travellers are more than welcome.
For nature lovers or those searching for a picnic patch, Lake Monger on the edge of Leederville is a great spot. It is located just off the Mitchell Freeway and takes in about 70 hectares of waterways and parklands.  Lake Monger has to be one the best places in Perth to photograph black swans, although for true twitchers, there is a whole array of birds to see.

Garden lovers might want to join the Leederville Spring Walk. It is a guided walk by the horticultural staff at the Town of Vincent and takes in the streets within the Leederville area.  The idea is to showcase local West Australian native plants and encourage water-wise gardens.  For further details contact Parks Services on 9273 6563.

How to get to Leederville:

From Perth city, take the train to Leederville Station along the Joondalup line. Follow the pedestrian bridge at the city end over the freeway to Oxford Street.