Details

Category: Local Area Guide
Created: Thursday, 07 October 2010 14:34
Published: Thursday, 07 October 2010 14:34
Written by Emily Cordz
Roses of all colours decorate gardens in front of the red and beige brick houses in the suburb of North Perth. Over the past 60 years immigrants from places like Greece, Italy, Vietnam, Myanmar and Korea have settled in North Perth creating a culturally vibrant community.

Located about 4 kilometres north of the Perth CBD, North Perth lies in the Town of Vincent. It is bordered by the suburbs of Mount Lawley, Highgate, Leederville and Mount Hawthorn. North Perth was officially names in 1901. Since that time it has remained a popular place to live due to its walking distance proximity to the city, excellent eateries and a multitude of parks.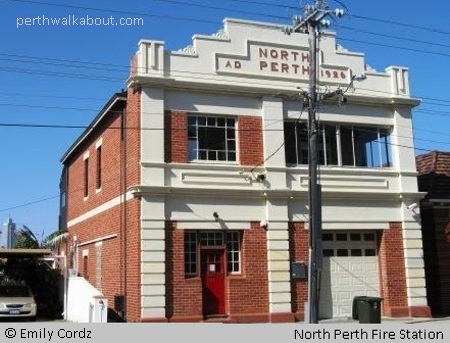 North Perth is home to several historic buildings, many of which are State Heritage listed. One of these is the old North Perth Fire Station. Used until 1962, this two storey fire station is rare site in Western Australia. As you wander around North Perth you'll notice the majority of the houses and buildings are made of brick. It is an important part of the identity of the area. In the early 1940s residents refused to accept a wooden school house and waited close to five years for a brick one to be built.

The majority of North Perth restaurants and eateries can be found along Fitzgerald Street and Angove Street. Locals flock to Milkd on Angove Street for a mid morning or afternoon tea. Those who enjoy delicious, fresh, homemade pastries, cakes and bread with their tea should head two doors down to The Pantry Door. If you opt for a croissant, and you should, be sure to sit outside as they are excellently flaky. Other local favourites that offer more substantial dining include award winning Stones Pizza, The Flying Taco and Istanbul Kitchen.

North Perth has an assortment of parks and athletic facilities that provide residents fantastic venues to enjoy Perth's beautiful weather while staying fit.  The North Perth Bowling Club has been catering to bowling fans since 1907, while tennis players have the choice of four different tennis clubs, two of which are located along the south end of Fitzgerald Street.  Built in 1962 for the Commonwealth Games along Vincent Street, the Beatty Park Leisure Center has a gym, pool and spa. It is also a popular place for kids' pool parties.

When looking for just a leisurely day at the park head to Charles Veryard Reserve, Les Lilleyman Reserve or Kyilla Park. You can relax on the lush green grass or wander the grounds enjoying the natural inner city retreat. Located just on the southern edge of North Perth is Hyde Park. It is a great place to spend a day enjoying the grounds strolling around the sparkling lake.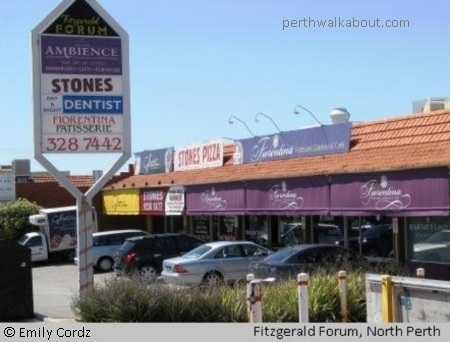 Shopping opportunities abound in North Perth. A wide range of boutique shops such as Velvetelvis and The Swim Shop dot the sidewalks, while avid readers head towards Open Eye Books on Fitzgerald to find exciting new and used books. General shopping needs can be met at the North Perth Plaza, which has 19 specialty shops including a Coles, Chemist and Bakery.

How to get there

From the Wellington Street Bus Station in Perth city, catch bus 886, 887, 374 or 19 heading north. Ask for the first stop on Fitzgerald Street just after Bulwer Street. This will place you at the North Perth Plaza, which is in the middle of the shops and cafes along Fitzgerald Street. A further two short blocks north is where the many cafes and boutiques are along Angove Street.

While you're in the area head over on over to explore all that neighbouring Leederville has to offer.