Details

Category: Local Area Guide
Last Updated: Monday, 25 October 2010 07:03
Published: Tuesday, 12 October 2010 17:12
Written by Emily Cordz

Nightlife central, arts and culture hub, international district, restaurant capital, Northbridge is all that and more.

Head north a couple minutes from the Perth CBD and enter into the vibrant lifestyle of Northbridge. Northbridge was once counted as part of the CBD, but in 1981 it became its own distinct suburb. It was named Northbridge because it is literally north of the pedestrian bridges that cross the rail tracks.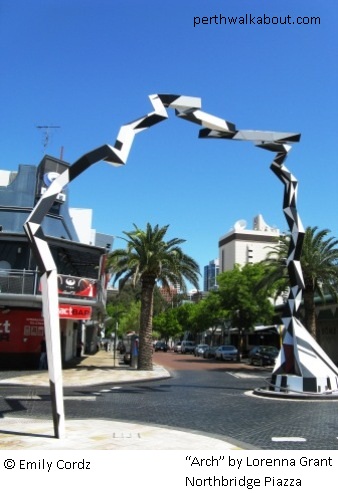 The increasing cosmopolitan developments that were starting to overshadow the unique character that had defined Northbridge for so many years raised numerous concerns amongst the community. In response the Northbridge History Project was created in 2002. Years of gathering and compiling historical information led to the creation a great podcast walking tour called the Hidden Histories of Northbridge.

Much of the rich history is owed to the large international influence in Northbridge. Northbridge is home to authentic cuisines from around the world and claims to have the most restaurants per capita in all of Australia.

The wide variety of cuisines and budget friendly prices make Northbridge a popular place with locals and tourist alike. Nearly every block in Northbridge has at least one restaurant on it, but for the largest concentration of eateries head to James, Lake and William Street. Lovers of Italian food have several restaurants to thank for introducing the joys of Italian cuisine with Perth residents.
Some local favorites include Sorrento Restaurant, Valentino Café and Il Padrino Cafe. Other favorite restaurants include AIDA Café Restaurant Club for some authentic Egyptian cooking, Maya Masala for tasty Indian food, and Dusit Thai Restaurant for a delicious Thai meal.
Those who want to bring the international dining experience home can find everything they need at the assortment of specialty grocers in Northbridge. To find European goods head to the European Food Wholesalers or The Re Store.  Tran's, Lion Oriental Foods Co have a wide assortment of specialty Eastern Asian ingredients.  Those interested in making some Indian and Pakistani dishes should head to Prime Products.

Beyond having a wide variety of restaurants, Northbridge is home to a wide assortment of pubs and bar. Winos should head to the Grapeskin, while beer drinkers can head next door to The Brass Monkey. For an English pub feel, stop by the Elephant and Wheelbarrow, whereas those looking for an American style bar (and possibly a free dance lesson) should head to the Mustang Bar. Music lovers should head to the Universal Bar and Café, which hosts gigs from nearly every genre of music.

Dance the night away at one of Northbridge's many nightclubs. The Deen is popular with students and backpackers due to their many contest and prizes. Black Betty's is another popular spot for their laid back atmosphere and lots of loud live music. The Shed is the place to go to find a large outdoor venue. Those looking for a slightly more stylish nightclub should hit up the Geisha Bar.

Northbridge isn't all about dining, drinking and dancing; it also has a strong art and culture scene. There is the Western Australian Museum, the State Library and the Art Gallery of Western Australia, along with many smaller art galleries.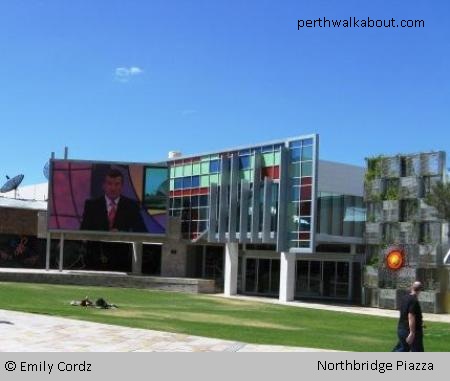 A fairly unique feature of Northbridge is the Northbridge Piazza. There is an outdoor LED screen that projects news, locally made films and fun family features all day, while a multi-purpose community building and stage are used during events and festivals. The attractive grass field and sitting posts makes the Piazza a popular place to meet and relax for a few hours with friends.

How to get there

From the city center hop on a Blue CAT bus heading north. There are several stops in Northbridge that will get you close to where ever you want to go. Just ask the driver which stop would be best to get to your intended destination.

Where do you find yourself heading when you're in Northbridge? Share your favorite hang out stops with our readers.