Details

Category: Local Area Guide
Created: Monday, 11 October 2010 19:56
Published: Monday, 11 October 2010 19:56
Written by Lee-Ann Khoh
Subiaco, known as "Subi" to the locals, is a chic cosmopolitan suburb located to the north of Kings Park. With a host of fashionable boutiques and other specialist shops, as well as cafés, bars and restaurants ranging from the casual to the upmarket, there is sure to be something for everyone in Subiaco.

A stroll along Rokeby Road or Hay Street, well within walking distance from Subiaco Train Station, lets you sample the best of Subi's entertainment and retail excellence.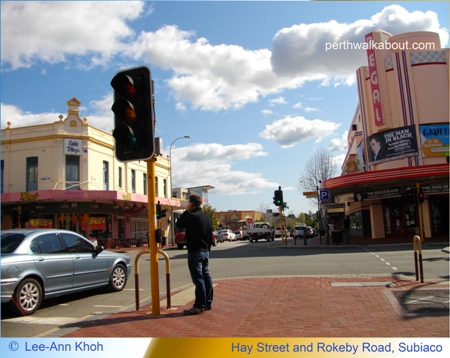 Regal Theatre, named in honour of King George VI in 1938, is a distinctive art deco style building on the intersection of Rokeby Road and Hay Street that has hosted a variety of plays, concerts, comedy shows and other forms of entertainment since becoming a live theatre in the 1970s. Over a million people have seen a stage production at the Regal since then… why not join them?

Meanwhile, Subiaco Arts Centre is another venue for performing arts, almost hidden away by the beautiful, well maintained gardens that surround it. Performances are held both indoors and in the outdoor amphitheatre. At other times you can relax and have a picnic or a barbeque in the Theatre Gardens.

Subiaco Oval, primarily an Australian rules football venue, is Western Australia's largest sports stadium. Local AFL team the West Coast Eagles are based at Subiaco Oval, and both the Eagles and Fremantle Dockers play their home games there. The venue has also played host to other sporting events, including rugby union, and major concerts such as AC/DC, Bon Jovi and Elton John.

Subiaco is also home to several unique shopping centres and markets:

The Subi Square Shopping Centre is situated directly across from the train station (the water fountain side) on Subiaco Square Road. There you can find Woolworth's, a variety of retail outlets, cafés, beauty services including tanning and skincare, a chemist and physio.

Next to Subi Square every Friday, Saturday and Sunday from 9am to 5:30pm is the Station Street Market. The market offers fresh produce, an international food court, and a variety of other stalls including arts and crafts and souvenirs.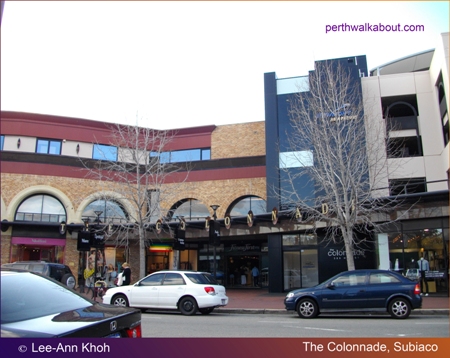 The Colonnade, located on Hay Street, is a stylish fashion and lifestyle hub – a great place to look for the perfect designer outfit for any event. There is also a Fitness First health club located at the Colonnade.

Across the road from the Colonnade lies Subiaco Mews, a courtyard featuring an assortment of restaurants and professional services.

Also on Hay Street, Subiaco Village is a brick-paved open air mall that has food outlets, clothing stores, hairdressers, and medical and financial services.

Crossways, located diagonally across from the library on the corner of Rokeby and Bagot Roads, is a convenient stop for your day-to-day needs. The ground floor contains a Farmer Jack's supermarket and food outlets, a newsagency and liquor store, among other retail outlets, while the upper floor includes various health and financial services.

The Subi Farmers Market is held at Subiaco Primary School every Saturday from 8:30am to 12:30pm.

How to get to Subiaco

From Perth Train Station, take the Fremantle line to Subiaco Station. However, if you are headed for Subiaco Oval, the closest stop is actually West Leederville Station.

Add your comment and share your favourite places in Subiaco.