Details

Published: Sunday, 12 February 2023 11:13
Written by Greg Letts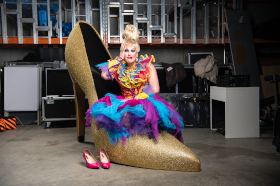 From the opening bars of P!nk's "Get the Party Started", the audience at Dean Misdale's Life's a Drag knew that they were in for a good time. And party we did, with only a brief pause here and there for a costume change or two (of course!) and to let in a couple of apologetic latecomers to the show.

Having first caught Dean on stage at the covid-decimated Cabaret Festival at His Majesty in 2021, my partner and I were looking forward to a booster shot of Dean's fabulous vocals and glam style. We were not to be disappointed...