Details

Published: Saturday, 08 February 2020 15:41
Written by Greg Letts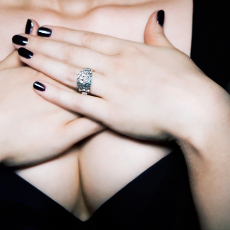 My partner and I went out a bit later than usual to take in The Wives of Wolfgang at Fringe Perth. Usually we prefer to catch an early evening show, but we are suckers for a good cabaret and The Wives of Wolfgang, with its premise of a wife unburdening herself at her husband's funeral reception, was too tempting to resist.

So there we were at the Girls School at 9.30pm, waiting in line like good little schoolchildren with the rest of the audience for the teacher to come lead us through the school to our venue, Chemistry (I assume the old Chemistry Lab). I think there were a few of us experiencing PTSD flashbacks as we were instructed to stay together and follow the people in front of you closely so you don't get lost!