Details

Category: Perth Restaurant Reviews
Last Updated: Tuesday, 02 November 2010 13:31
Published: Wednesday, 13 October 2010 13:21
Written by Angela Han
"Hidden cafes in Perth? You must be kidding!" is a cry often heard by Perth's coffee lovers searching for their daily brew.

Although Perth is one of the most isolated capital cities in the world, we are not short on cafes that serve great coffee. Many of our cafes can do a mean brew for those who are in need of a good caffeine fix.

So here are a few coffee houses in Perth that both visitors and locals alike may have missed due to their almost hidden like locality:

Alda's Caffe E Panini

317 Murray Street, Perth
Actual location is Wolf's Lane

Although it is true that Perth has taken its time to catch onto the laneway bar and cafe concept found all over the world and the main cities in the eastern states of Australia, there is one spot that is set smack bang in the heart of the city that you wouldn't ordinarily notice. Even its signboard is generally out of eye's view which makes this place truly one of Perth's hidden spots.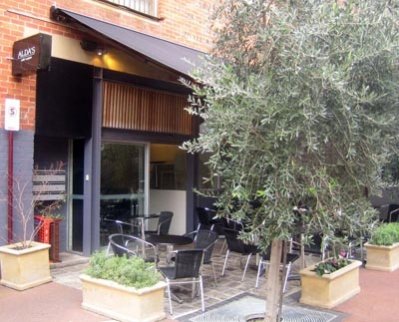 Photo Courtesy of Adrian

Over the few years that it has been opened, Alda's Cafe  has established itself to be a good place for Italian cuisine, super service, and fantastic coffee. This is truly a hang out for those with good taste – in food, drinks, fashion, and art. In fact, those who are in the fashion industry plus lovers of fashion will no doubt be familiar with Alda's, as it is owned by Rob Pierucci of the famous international label, Pierucci. Complete with an art gallery upstairs plus the Pierucci sewing room downstairs, this cafe is truly a hive of activity for both artists and coffee afficionados alike. However,  this buzzing cafe morphs itself into a wine bar by night.

Secret Garden

Shop 7/329 Murray Street, Perth

Nestled in one of Perth's laneways off Murray Street, the Secret Garden is a great place to come for a coffee, meal, and some reflection in their beautiful alfresco courtyard.

Great for a leisurely brunch or a quick breakfast before work, this cafe is sadly only open from the hours of Monday to Friday at 7am to 3pm and on Saturday from 7:30am to 3:30pm. Their coffee is locally roasted with Rubra Jazz coffee beans, which is certified by the Rainforest Alliance.

Food wise, portions are pretty good. Their breakfasts are superb, especially the big breakfast which consists of eggs in any style you want them, bacon, tomato, mushrooms, baked beans, hash browns, and sourdough toast – just for a mere $16!

Tiger, Tiger Coffee Bar

Shop 4/329 Murray Street, Perth

Although not so much of a secret any more, Tiger, Tiger is a great place for those who want to escape to a peaceful cafe tucked  just a few minutes away from the busy shopping malls. Tiger Tiger's chairs and tables sprawl from the start to almost the back of the archway, and the cafe's actual interior is an interesting as its unique outdoor furniture with rough brickwork and a long and welcoming kitchen table.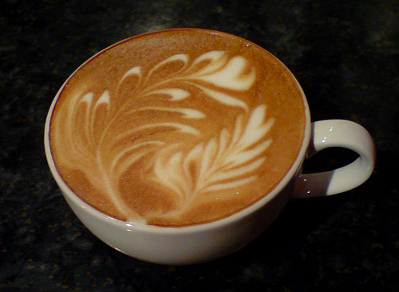 Although one could say it has a bit of a rumpled look, it suits Tiger, Tiger perfectly as a sanctuary where people can relax and unwind. It is an amazing place to relax and enjoy delicious meals and fine coffee. It also has a small bar license which makes winding down after a hard day's work a  sheer joy with its fabulous tapas-style menus and array of wines and spirits on offer.

We would love to hear readers' opinions on which cafes in Perth make the best coffee and why?

Please add your comments below.