Details

Category: Perth Restaurant Reviews
Last Updated: Monday, 24 January 2011 09:06
Published: Friday, 15 October 2010 14:51
Written by Sadhbh Warren
If you've ever taken time out on holidays to send a picturesque postcard home just so you can make people jealous and rub in the fact that you're having a wonderful time, you'll understand the appeal of the Little Creatures Brewery.

Based at 40 Mews Road in Freo, the Little Creatures Brewery is one of those places that you take out of state visitors to just so you can show off how wonderful life is in WA. You hop off the train and skip them through lively streets in a "oh, we all live like this all the time" way.

You lead them into the brewery, and gesture at the beer hall and the sun-drenched decking with its glorious ocean backdrop in a dismissive way as their jaw drops. "What, this little old place?" you say nonchalantly as the visitors turn first green from envy and then slightly pink from sitting out at the benches in the warm afternoon sun. And that's before they've even had a beer.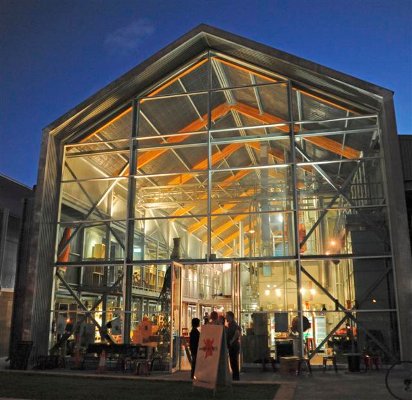 Photo courtesy of Little Creatures


The name "Little Creatures" does not refer to some gang of wonderful beer-brewing elves who make magical beer, no matter what Perthites might tell you after your fourth glass. It was inspired by a song lyric from the Talking Heads album called Little Creatures and refers to the live yeast cells that turn the sugars in malt wort into alcohol. The brewery is right on the water, built on the shell of an old boat yard in Fremantle (which had also been as a crocodile farm) and was opened in the summer of 2000/2001.
It became an instant favourite and has turned a lot of heads since then. They have won a number of Australian International Beer Awards, including Champion International Brewery and Champion Australasian Brewery in 2002, and the American style Pale Ale has picked up several accolades of its own, including Champion Ale (2002, 2007) and Champion Bottled Ale (2001). If you're looking to make your visitors even more jealous, let them try a glass of this crisp citrus-y and slightly bitter beer. It's preservative and additive free, so you can drink deep of this lager without worrying (too much) about a sore head in the morning.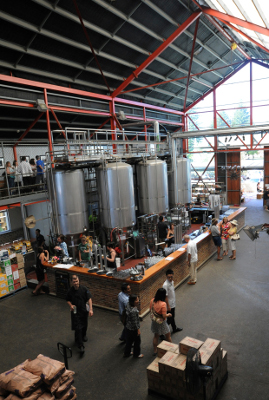 Photo courtesy of Little Creatures


For those of you who aren't lager fans my Perth friend insists that their amber ale, Rogers, is the only way to go. Being called Roger, I think he may be just a little biased but there is no doubt that it's a darn fine tipple whatever you call it. Light with a citrus hint at first, it changes mid-taste to a deliciously nutty brew with a hint of caramel that is still clean and easy to drink. Perhaps a little too easy to drink. It's not named after my mate Roger but two other local brewers - Roger Bailey and Roger Bussell - and it's an excellent tribute tastefully done.
Of course, it's not just about the beer. (It's not?) The brewery also does some truly excellent food, including some really excellent pizzas that set off the beers (back to the beers again, sorry) wonderfully. Their food is delicious – they've also opened a dining hall in Melbourne so you can sample a taste of it there, and their beer is available all over the country.
But only WA is lucky enough to have the full brewery experience available right on their doorstep, so we can go there whenever we want. Don't forget to remind the out of state visitors about that. Not that you're trying to rub it in or anything.

You may be interested to read our Perth Walkabout article on Ferally Delicious - The Best Breweries in WA.