Details

Category: Perth Restaurant Reviews
Last Updated: Friday, 31 December 2010 09:11
Published: Friday, 12 November 2010 16:09
Written by Sadhbh Warren
In one Australian company I worked for, the Managing Director wanted to buy the perfect gift for a past visitor and had a great idea - we would buy them a six-pack of Swan lager, which the visitor had raved over during his stay here. The only issue was that that visitor was German, and now safely at home with his bratwurst and weißbier, so getting a six-pack to them was going to cost a lot in couriering.

Not only that, but our company was based in Sydney and we couldn't find a drop of Swan in the city. Due to various licensing laws you can't just post alcohol from WA to New South Wales. We had to bribe a member of staff who was in Perth - on holidays - to take a cab from Perth airport and buy some, and bring it in their clicking hand-luggage on the plane.

So, between the cost of the beer (plus another six pack for the Director, who was using this as an excuse to get some himself), the taxi fares, a small bribe (which was also a six-pack of Swan lager) the secure wrapping and the courier to Europe, I reckon those bottles came in at around $25 a pop each. Expensive, but - given the delighted reaction from the German when he received them - worth it.

This round-about story is my way of sharing with you a simple truth – everyone knows that Western Australia does some of the planet's best beers. The Germans are no slouches in this area themselves, and they recognise a great brew when they drink it (or indeed, wrapped in approximately 40 square kilometres of bubble wrap). If you are living in WA, you have access to the fruits of some of Australia's best breweries. It would be a crime not to partake in a tipple or two.

Well, that's my excuse and I'm sticking to it.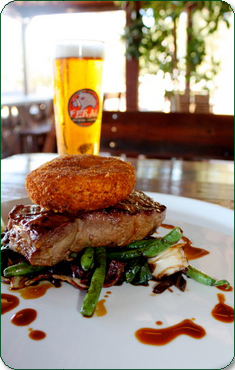 Photo courtesy of Feral Brewing Company


Everyone knows about the big guns, such as Little Creatures and the Old Brewery, but also deserving of a mention – and multiple visits - is Feral Brewing in the Swan Valley, which brings both dry Aussie wit (its slogan is "undomesticated but sophisticated") and a wide variety of excellent beers to the market.

My favourite is the Hop Hog, an American-style IPA with strong and sharp beer with a dry finish, but you can also treat yourself to the Belgian style Feral White, which comes laced with coriander and orange peel. Fantapants is another winner, and not just because we are both redheads, but because the contrast between the initial sweetness and lingering sharpness has you going back asking, "Did I really taste that?" right until the bottom of the glass.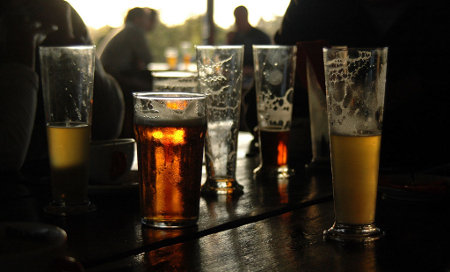 Feral Sunset
Photo Credit: Flickr/Anthony Georgeff
It's not just WA beer on offer, the Feral Brewing Company offers plenty from delicious sharing plates such as the Brewer's taste, with cheddar, fetta, olives and a prawn cocktail sprinkled amongst other treasures to the Beef, Boar and Beer pie, a substantial meal that will still leave your wallet feeling just fine.

Drivers can enjoy a glass of the Mild Child, which weighing at just 3.5% alcohol by volume and paired with some of the food, won't have you fearing to take the wheel to drive home. Drivers would be well advised to steer clear of the English-style barleywine Razorback and the jet black Russian Imperial Stout called Boris, which at 10.0% and 11.5% respectively will have pretty much anyone catching a cab home.

You don't have to drive to the brewery, of course, as you can catch the ferals at many pubs and bottle shops in both Perth and further afield. But really, why pass up a perfectly good excuse to go there?
What is your favourite Western Australian beer?

Please add your comment below.