Details

Category: Places of Interest
Last Updated: Monday, 29 November 2010 07:13
Published: Tuesday, 02 November 2010 15:53
Written by Amanda Kendle
Edith Cowan University is one of five universities in Perth and you may well ask what a city the size of Perth is doing with so many universities. In ECU's case, it actually started life as a bunch of separate teachers' colleges, dating way back to 1902 when the Claremont Teachers College was established.

It became a "proper university" back in 1991 and over the years has consolidated its campuses, now having two in the Perth area at Joondalup and Mount Lawley, and one a couple of hours south of Perth in Bunbury. After formerly being known as the Western Australian (WA) College of Advanced Education, the university is now named after Edith Dirksey Cowan, who was the first Australian woman to be elected as a member of parliament, and who, by the way, you can also find on the Australian fifty dollar note (although I don't see them too often!).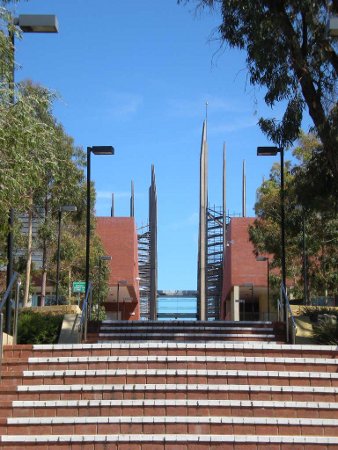 Joondalup Central Building, Edith Cowan University
Photo Credit: Flickr/Mikecogh


Edith Cowan University: Joondalup Campus

The Joondalup campus of ECU was purpose built for the university, and shares a large area of land with the local TAFE and the police academy. It has some impressive architectural elements, including a grand entrance, and a lake at its centre. It's a short walk from the Joondalup train station and easy to reach by car from the main freeway of Perth.
Locals of all ages head to the Joondalup campus during the summer months as the "Joondalup Pines" hosts foreign films as part of the Perth International Arts Festival. The outdoor cinema runs films every night for about four months and with its location right next to the lake, it's a beautiful spot for a picnic dinner before the movie starts just after dusk.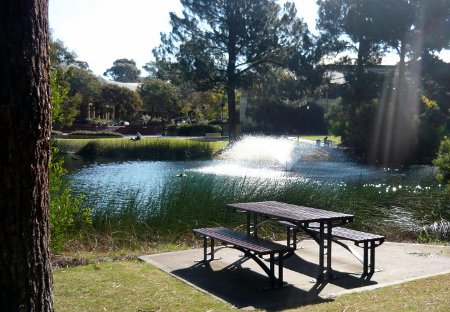 Joondalup Lake, Edith Cowan University
Photo Credit: Flickr/Dr Stephen Dann


Almost unfortunately, these movie nights are becoming so popular that when a film with particularly good reviews is shown, you need to line up a couple of hours ahead of time to be assured of getting a seat. It's not all bad though – the tradition is to reserve the seats you want with a blanket or piece of clothing, and then you can continue enjoying your picnic until the film starts.
Joondalup ECU is also home to a special historical building: the home of Edith Cowan, which was purchased and moved to the campus in the 1990s. At the moment it houses the Peter Cowan Writers' Centre.
Edith Cowan University: Mount Lawley Campus
The Mount Lawley campus has seen a lot of renovation and additions during its lifetime and is now looking good. It is a short bus ride from the city centre of Perth. Perhaps the most exciting part of ECU is at Mount Lawley: the Western Australian Academy of Performing Arts or WAAPA, which is one of Australia's most prestigious training grounds for actors, musicians, dancers and broadcasters. Plenty of famous people have graduated from WAAPA, including Hugh Jackman, William McInnes and Frances O'Connor. As you'd expect, public performances are often held at WAAPA and it's a great place to go for a cultural night out in Perth.
Student Life at Edith Cowan University
Students headed for ECU can choose from a really wide range of subject areas, but amongst the most popular are teaching, business, psychology and nursing. It is also home to a number of particularly specialised courses including some in arts management and aviation. In total around 20,000 students are enrolled at both undergraduate and postgraduate levels, and there is a large number of international students studying at ECU – about a fifth of total enrolments. There is limited student accommodation at both of the Perth campuses but most students live off campus.
If you've visited the ECU campuses, let us know what impressed you in the comments section below.