Details

Category: Places of Interest
Last Updated: Friday, 17 December 2010 09:20
Published: Tuesday, 12 October 2010 15:36
Written by Amanda Kendle
Fremantle Prison is a much happier place these days now that it's used for tourists rather than prisoners. Located in Perth's port town of Fremantle, it's one of Perth's most popular tourist attractions and was recently inscribed on the World Heritage List, so you can be sure that it's worth visiting.

To bring you up to speed with how Fremantle Prison came to be: Perth was settled by (among others) British convicts back in the 1800s and during the 1850s this convict labour was used to build the prison. That makes it an old building by Perth standards and it's an impressive one, too – the limestone used to build it is local, too. It operated as a prison right through to 1991, and while I was in high school I can remember the 1988 riots when prisoners overpowered guards and lit a huge fire which took a long time to get under control – not least because the gates were too narrow for modern fire engines to get through. Whenever I visit the prison I remember that it was used really recently and find that a little scary – the conditions can't have been too comfortable.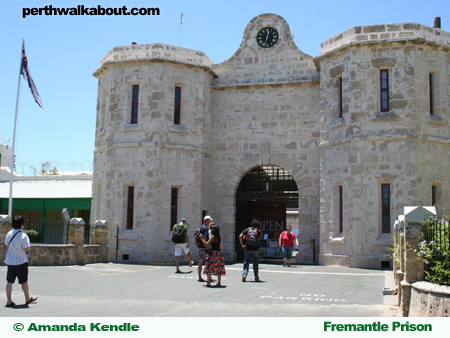 These days, though, you can be very comfortable on a tour through the Fremantle Prison, which you'll find a short walk from the Fremantle Train Station. You are only allowed inside the prison in the company of a guide, but that's fine as there are several great tour options. The most common tour to take is the "Doing Time" tour, which runs for an hour and a quarter and takes you to the main cell block, the gallows, the chapel and the exercise yards. I've been on this tour several times and even though it's essentially the same each time, you'll hear different stories depending on the guide of the day – some of them are ex-prison guards with some fascinating tales to tell. During the day you can also take the "Great Escapes" tour which highlights stories and places where prisoners attempted to escape – sometimes successfully!
There are also two particularly special tours to do at Fremantle Prison. One of these is the Tunnels Tour, which explores – partly by small boat! – some of the tunnels dug underneath the prison. These weren't for escape purposes, but to supply water to the town. You have to be reasonably physically fit to go on this tour, and you probably shouldn't be claustrophobic. The second special tour is the Torchlight Tour run only in the evenings – currently Wednesdays and Fridays. This is basically a ghost tour of the prison with a few scary surprises thrown in – it's a lot of fun, but not for the fainthearted! I'm prepared to admit that I screamed a couple of times, but I'm probably not the bravest girl in town.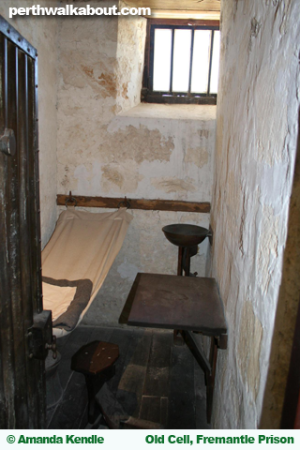 Whichever tour you pick, you'll probably squirm at times to imagine the conditions prisoners experienced, or you'll go quiet when touring the gallows or other somewhat distressing parts of the prison. But don't let that put you off a visit, because it's not only historically interesting but also just an unusual place to see, with lots of fascinating tales lying within its walls. Oh, and it might be good to know that you could see or read the locals calling it Fremantle Gaol. "Gaol" is just the Australian spelling for "jail". We Aussies like to do things a little differently sometimes!
Have you visited Fremantle prison before? Eerie or just interesting?

Please add your comments below.