Details

Category: Places of Interest
Last Updated: Monday, 13 December 2010 12:35
Published: Tuesday, 19 October 2010 22:29
Written by Vicki Sly
Murdoch  University was established as Perth's second university some 60 odd years after the University of Western Australia began in 1911.


Named after prominent Australian academic and essayist Sir Walter Murdoch, the university opened on 17 September 1974 to celebrate the 100th anniversary of his birth.


Sir Walter moved to Australia from Scotland at the age of 10 and throughout his life was well-known for his sympathy for the underdog and his willingness to champion lost causes. He was also a great supporter of students in need of help. Amongst his many jobs, he was a founding professor of the University of Western Australia between 1912 and 1939 and the Chancellor from 1943 to 1948. He past away in 1970, the year that planning for Murdoch University first began.


Before actually opening its doors for business, Murdoch University made academic history by being the first university in Australia to consider enrolment eligibility factors other that a student's exam results. When it did open for lectures in early 1975 there were 500 students. That number has now grown to 18,000.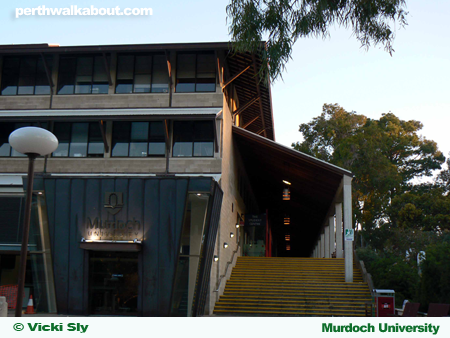 Murdoch has five campuses, three in Western Australia and two overseas in Dubai and Singapore. The Western Australian campuses are in Murdoch (this is the main one) and Rockingham and Peel which are both to the south of Perth. These three campuses are recognised by the university as being located on Nyungar Land - land belonging to the Nyungar people who are the traditional, recognised people of the south-west of Western Australia.


The main campus is located on South Street in the suburb of Murdoch which is about 15 minutes by car from the centre of Perth heading south. It is also conveniently close to Fremantle, which is only about eight minutes away to the west.

The South Street campus boasts a fully-operational engineering plant, media facilities, moot court, chiropractic clinic, veterinary hospital and farm. The veterinary school at Murdoch, which opened in March 1979, was a welcome addition to academic study in West Australia as prior to then, students wanting to become vets had to study in New South Wales, Melbourne or Queensland.


While the Rockingham campus of Murdoch University has a special emphasis on education courses, the Peel campus focuses on nursing and has access to two 12-bed clinical demonstration wards where students can work in real-life learning situations. Both the Singapore and Dubai campuses of the university opened in 2008 and operate in conjunction with local institutes in each respective country.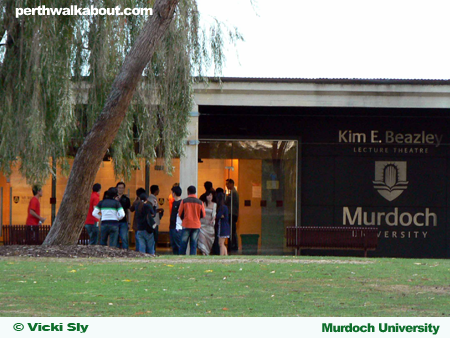 Murdoch University is recognised as one of Australia's leading research institutions with the main courses of study being veterinary science, law, teaching, psychology, business and nursing. It is renowned for its veterinary hospital and the Murdoch Pet Emergency Centre which provides an emergency and critical care service around the clock.


If you are planning on a visit to the university then the Art Collection which is housed in the university library is well worth checking out. It began in 1974 and has grown to include works by locally and internationally recognised artists, both contemporary and traditional. Some of the more famous include works by Sydney Nolan, Robert Juniper, Lloyd Rees, Jacob Epstein, Bob Brighton and Marc Chagall.


The best way to get to Murdoch University if you are driving is via the Kwinana Freeway. There is also a train station located in Murdoch for those taking the MetroRail linking Perth to Mandurah.


Are you a student or alumni of Murdoch University and have something to share about your time there?

Please add your comment below.