Details

Category: Places of Interest
Last Updated: Tuesday, 01 February 2011 08:16
Published: Tuesday, 16 November 2010 11:50
Written by Vicki Sly

Horse racing, also known as the Sport of Kings, has been around in Australia since the early 1800s.

Today it is still going strong, and for visitors to Perth, a day at the races is a quintessential Australian experience worth considering, even if you are not a gambler at heart.

Although we are often unfairly stereotyped as a nation obsessed with gambling, a day out at the races is not just about the betting, but rather also about the atmosphere, the beautiful location, the horses and their colourful jockeys, spending time with friends, and most importantly, the opportunity to dress up and wear a posh hat.

Each year on the first Tuesday in November, Australia's biggest horse race, the Melbourne Cup, attracts world-wide attention and manages to "stop a nation".

It is true. People (well most people) literally stop what they are doing around Australia to watch the race on TV and for some, it is the only day of the year that they will have a flutter or take part in a work-place sweep (sweepstake). It is even a public holiday for many Melbourne and regional Victorian workers.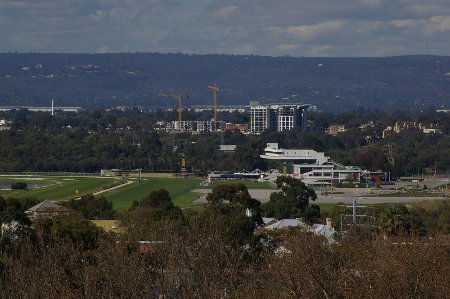 Belmont Racecourse
Photo Credit: Wikipedia/Gnangarra


In Perth there are horse racing options all year round regardless of the weather with two racecourses close to the city – Ascot Racecourse for the summer and autumn months and Belmont Park Racecourse for the winter season.

Ascot Racecourse, also known at the 'grand old lady' of Australian racecourses, is the main course in Perth which hosts the major racing carnivals in March and April, and again in November and December.

Ascot is located about 8 km north east of the centre of Perth on the banks of the Swan River and features a track which is about 2,000 metres circumference complete with a 300 metre inclining straight known as one of the toughest test for stayers in Australia. A stayer is a horse that performs better over a longer distance. A bit like a marathon runner!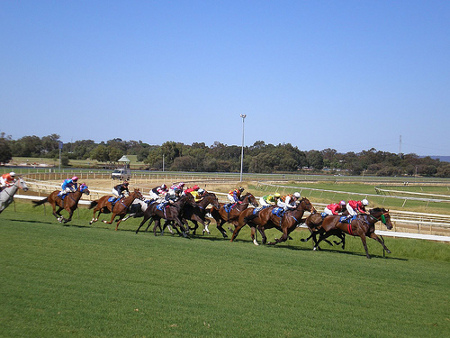 Ascot Racecourse
Photo Credit: Flickr/Michael Spencer


The biggest race of the season at Ascot is the Perth Cup which is held on New Years Day and has a reputation as a big party day and a great was to welcome in the New Year.

Getting to Ascot Racecourse:

Ascot Racecourse is located on Grandstand Road in Ascot with the easiest way to drive from the city centre being along Great Eastern Highway. There is parking available at the course.

The nearest train station is Belmont Station which is still a few kilometres away and a bit too far to walk. On big race days there is a free shuttle bus from Belmont Station to Ascot Racecourse. The Circle Route buses (98 and 99) also stop at Ascot Racecourse. The Perth Transit bus 698 takes you directly to from the city and a shuttle bus service is also in operation from Bayswater train station so there are quite a few options if you don't wish to drive.

Belmont Park Racecourse is Perth's winter horse race track and like Ascot, is also situated on the Swan River but even closer to the centre of Perth (approximately 3 km).

It is built for the wet so visitors need not be put off by bad weather as all the facilities are fully enclosed and the view over the river is spectacular. It is a great option for a day out if you are visiting Perth in the wetter winter months.

Belmont Park Racecourse is slightly smaller that Ascot with a circumference of 1,699 metres with a 333 metre straight. It has a great reputation as a top wet weather track where the race goes on regardless of the weather.

Getting to Belmont Park Racecourse:

Belmont Park Racecourse is easily accessible by both bus and train for those wishing to take public transport. The Perth Transit Bus 698 takes you directly to the Belmont Racecourse from the city centre while a shuttle bus service is available from Bayswater. If driving, the best route is via Graham Farmer Freeway off East Parade or Great Eastern Highway.

For other interesting places to visit in Perth, please feel free to browse our Perth Walkbout articles in the Places of Interest section.