Details

Category: Specialty Food and Drinks
Published: Thursday, 11 December 2008 10:44
Written by Nita Teoh
Tofu Shop
Walson Foods Pty Ltd
1/375 William Street
William Street Shopping Centre
Northbridge
A steamy affair with fresh tofu in Northbridge
Feel like a wander through the real Chinatown? Or need to buy some fresh ingredients from an Asian grocer shop in Perth to cook up your specialty Asian dish?
It's often busy on William Street in Northbridge with new shops frequently opening their doors to offer the next new specialty products or services. It's hard to keep track of what's on offer on William Street these days, but it keeps it rather interesting for shoppers.
Over the years, the proliferation of Asian shops along the Brisbane Street end of William Street in Northbridge has established the real Chinatown. This is the Perth Chinatown where shoppers come to purchase their provisions from Asian groceries, butchers, bakeries and various specialty shops.
This will be the first of a series of reviews by Perth Walkabout of different specialty shops along William Street in Northbridge.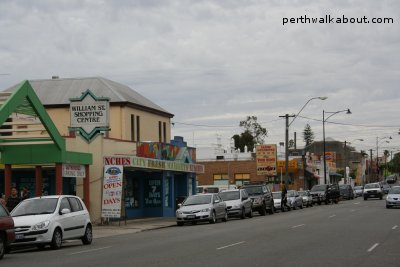 William Street Shopping Centre, Northbridge
Perth is rather lucky to have such a wide range of Asian grocery shops clustered in Northbridge. There is a plethora of Asian products from Malaysia, Indonesia, Malaysia, Vietnam, Thailand, Camobodia, Philippines, Burma, Singapore, Taiwan, China, India, Sir Lanka, Japan, and Korea reflecting the melting pot of migrants that live in Perth today. Generally, most of the Asian grocery stores stock a good range of products from a variety of countries for Asian cooking. However, some of the Asian grocery shops are specialty shops that predominantly stock products from one country.
First up is a review of the tofu shop on William Street. The tofu shop is located in the William Street Shopping Centre and has a shop front facing William Street. Upon stepping into the shop, one will notice that the fridges are stocked with all manner of tofu products made from the humble soya bean. In Asian cooking, tofu is a staple product and is well known for being nutritious and a good source of protein.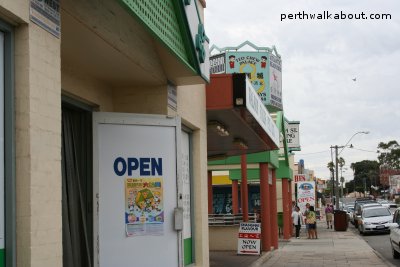 Tofu Shop on William Street, Northbridge
A glimpse into the kitchen is interesting as one can often see the staff overseeing the huge stainless steel vats which are used to boil the soya bean mixture to high temperatures to make the tofu.
It's all action in the shop as the lady at the counter shouts out special tofu orders to the staff in the kitchen. It's also a bit of a wet and steamy affair in the kitchen as staff navigate the kitchen in their wellies and aprons to oversee the tofu making.
Soya products on offer include containers of fresh tofu and fried tofu, egg tofu in a tube, and dried tofu sheets. There are also some great snacks and drinks to be had with soya bean dessert and soya bean drink up on offer. For those with specific dietary requirements, the soya bean dessert and soya bean drink can also be bought with no added sugar. The standard tofu product made up of pieces of fresh tofu in a takeaway container is distributed by the tofu shop widely and is a familiar sight in most of the Chinese and Oriental grocery shops.
For those who are not connoisseurs of tofu, the tofu shop also offers a range of other Oriental grocery products including pickles, canned vegetable products, salted eggs, frozen seafood and frozen dim sum products including steamed buns amongst many other products.
Other Perth Walkabout articles
Coming up
Reviews of other specialty shops along William Street in Perth Chinatown.
Go to