Details

Category: Transport
Last Updated: Wednesday, 01 June 2011 15:14
Published: Wednesday, 01 June 2011 12:15
Written by Emily Cordz
There is something romantic about a long distance train journey. The intricate history of luxury, necessity and adventure creates an experience that feeds the imagination as much as the senses. 

Sadly, many visitors miss the beauty of train travel, opting to fly long distances instead. If you are looking for a different way to explore this beautiful country, or are just tired of long security lines at the airport, then consider a trip on the Indian Pacific.

The Indian Pacific crosses 4,352 kilometres from Perth to Sydney in three days and three nights, leaving from Perth year round on Sundays and for most of the spring and summer on Wednesdays. It passes through stunning, unique landscapes such as the Nullarbor Plain and the Blue Mountains.

When you cross the Nullarbor, which takes almost a full day, you might be greeted by wild flowers as far as the eye can see, or you might see a harsh dry landscape void of anything but grass. It is always something different. When I crossed, it was partially covered in water and very green from all the rains in the north.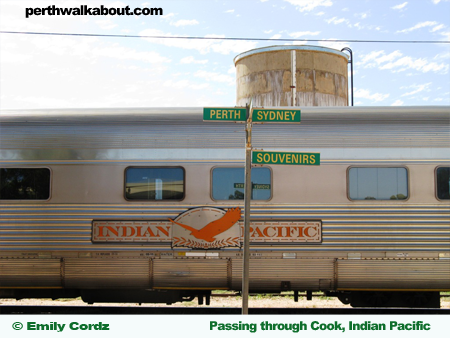 Along the way you'll stop in the historic towns of Kalgoorlie, Cook and Broken Hill where you'll have the opportunity to explore on your own or join a Whistle Stop Tour, which are short tours designed to fit with the train schedule while giving you the opportunity to learn more about your surroundings.

Price and availability of the Whistle Stop Tour vary depending on the activity, train schedule and weather. If tours aren't available when you travel, you'll still learn lots of interesting history about the area from the regular tourist information announcements on the PA system.


Booking a ticket on the Indian Pacific very simple and there are options to fit every budget. Booking ahead and online on the Great Southern Rail website will save you the most money, but if you're a last minute traveller you can always check at the station for any unsold seats, which are not much more in cost.


Those on a tight budget will want to purchase a day/nighter seat. These seats are amazingly comfortable, offering lots of leg room and a good reclining distance, but be sure to bring a blanket and pillow for those chilly nights. Cost varies depending on your age and if you have any discount backpacker or student cards.

If you want a cabin with an actual bed you can either purchase it ahead of time, or hope for some empty cabins and do an onboard upgrade for $150 per person per night. Don't worry about arriving to Sydney or Adelaide all stinky from several days of train travel. There are showers and complimentary towels in each car. Bring your own shampoo.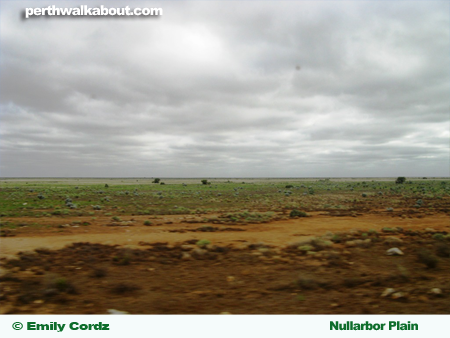 The train itself have many amenities to keep you entertained and comfortable throughout your journey. There is a lounge that is great for socializing with fellow passengers with bench seating, good tables for playing games, and books to borrow. If you bought a day/nighter seat you will have to purchase access to the lounge for $10 or $15 per day, but it is included in the price of a cabin.

Mosey down to the dining cart to enjoy scrumptious snacks and meals. They have hot meals available during certain hours and regular nibbles throughout the day. The dining cart is also where you can purchase the Whistle Stop Tours, access to the lounge or a blanket and pillow if you forgot yours. Bring your own food if you are on a budget, but splurge on at least one dining cart experience for a small change of pace.

It is remarkably easy to get to the East Perth station where the Indian Pacific departs. Hop on the Midland line from the CBD and two stops later you're there. East Perth station is also where you would go to catch any intrastate trains.


Travelling on the Indian Pacific has been described by many to be one of the best train journeys in the world. Skip the plane with its crowded conditions and long security lines and take an adventure through time as you discover the exquisite landscape of Australia.

Other Perth Walkabout Articles

Public Transport around Perth

A Handy Guide to Catching Trains in Perth


Perth Day Trips