Details

Category: Essentials
Published: Wednesday, 21 December 2011 10:41
Written by Vicki Sly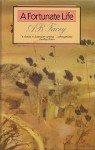 It is a brave and confident person who travels to a new country without at least one guide book tucked into their suitcase or backpack.
You know the ones I mean? Lonely Planet, Rough Guides, Fodors, Frommers. The list is endless.
But what if you want to dig a little deeper and learn something about the country you are travelling to beyond the bare facts and currency exchange rate?
For travellers venturing to Australia for the first time, or even for those who plan on a more permanent move, it pays to do a bit of background reading to help you understand the culture of the people, their history and what makes them tick.
The following list of non-fiction Australian books (see Related Articles below for fiction) is a great starting point and just a small sample of what is available.

2 comments