Details

Category: Accommodation
Published: Wednesday, 22 August 2012 11:28
Written by Joe Miller

Whether you are visiting Perth for wonderful Swan River Valley winery tours, bush hiking in the Perth Hills or watching sunsets along the Coast, you can find many excellent holiday rentals all over this corner of Western Australia that are perfectly suited to your holiday plans.
Holiday rentals typically come fully equipped with the basics that you and your family will need for your holiday, such as a kitchen stocked with cooking implements and bathrooms replete with linens, as well as amenities like barbies, televisions, video players and stereo systems. The question then is what to look for beyond the basics in a Perth holiday rental that will make this a holiday you'll never forget.
Know Your Regions
With so much to do and see all around Perth, it's best to choose a holiday rental that will be close to the main focus of your getaway.
If you're looking for a holiday full of footy, soccer or cricket, you'll want to choose a holiday unit or apartment right in Perth itself, close to Subiaco, the Perth Oval or the WACA.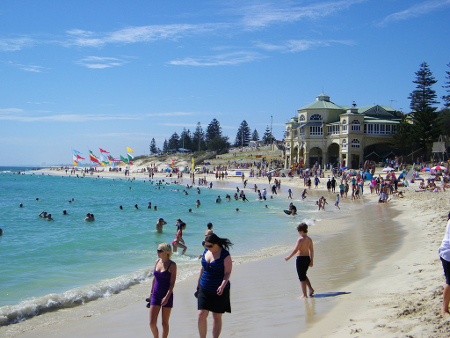 Cottesloe Beach
Photo Credit: Flickr/Michael Spencer


Perth has some of the best beaches in Australia, with wonderful places to swim and relax. If the only things you plan to pack for your holiday are a cozzie and some sunscreen, then you'll want to look for a holiday rental close to, or right on, Cottesloe or Scarborough Beach. That is, unless you want to go to the area just north of Swanbourne Beach, the only clothing-optional beach in Western Australia, in which case you could just leave your cozzie at home.
For a holiday of dining, shopping and theatre, look for a rental in the city, Northbridge or Fremantle, preferably close to the Fremantle Markets.
If it's wine tours you're after, you'll want to look for a holiday home along the Margaret River or Swan Valley, close to all the world-class wineries on West Swan Road. Swan Valley is also a wonderful location for beer-lovers, with lots of microbreweries to explore. The best time to visit the Swan Valley is during the Spring in the Valley Food & Wine Festival.
If you're looking for a quieter bush setting for a real getaway, look for a holiday cottage around Kalamunda or the Perth Hills, where you'll find gorgeous countryside that's perfect for bushwalks and picnics.
Book the Amenities You Need
Once you have chosen your perfect location, it's time to look for holiday house that has the amenities you like. Again, it's all about knowing what you really want – or need – on your holiday. If you look through the amenity lists of the properties you're most interested in, you'll find the ones with the amenities that fit you best.

If you love a beautiful garden or spending time outside, you'll find that many lovely holiday homes have tended gardens and outdoor dining areas, so you can eat outside or enjoy the flowers without having to work the garden yourself.
There are lots of holiday homes that include a spa, a swimming pool, a barbie, a deck or all of the above. For indoor amenities, you can find holiday houses with aircon, high speed Internet connections, WiFi, game consoles, satellite TV packages, or DVD libraries.
Many holiday rentals are wheelchair accessible, and listings will note if the property is child friendly or suitable for the elderly. You may also want to check if the holiday rental is pet friendly, if you would also like to bring along the family pet.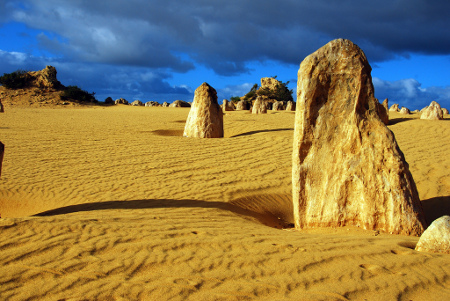 The Pinnacles Desert
Photo Credit: Flickr/Robert Young




Day Trips near Perth
To make the most out of your holiday rental in Perth, you'll likely need a car. There are a number of day trips that can really add enjoyment to your holiday. Plan a trip over to Rottnest Island on the ferry, or go see the penguin colonies on Penguin Island, which is about 45 minutes south of Perth. Another wonderful day trip is to Cervantes, north of Perth, where you can visit the fascinating limestone pillars that naturally formed in the Pinnacles Desert.

Joe Miller writes and works for HomeAway. You can browse their selection of Perth holiday rentals on their website.

For more Related Articles, please scroll to the bottom of this page.