Details

Category: Arts & Culture
Published: Friday, 16 June 2017 11:37
Written by Lee-Ann Khoh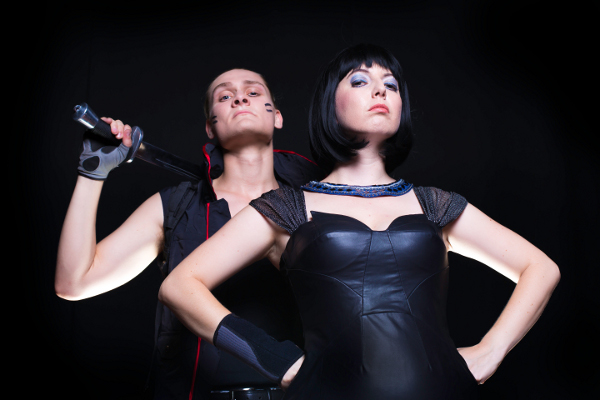 Tristan McInnes and Jessica Messenger in 10,000
Photo Credit: Umbrella Works Inc. and Perth Theatre Trust


In 10,000, we are introduced to Edie and AJ through the characters they are playing in a video game. The game, which AJ bought when he and Edie first got together, acts as a metaphor for their troubled relationship. 10 years on, they are married with a three-year-old daughter, but Edie (Jessica Messenger, who also co-wrote the play with Nick Maclaine) has recently moved out. A keen gamer, AJ (Tristan McInnes) hopes to repair their marriage by sharing one of his passions with his sceptical wife. But before long, the lines between reality and the game's science fiction adventure world become blurred, and Edie and AJ find themselves fighting for their very survival.
10,000 was an interesting play that seamlessly blended action, drama, and humour, with Messenger and McInnes each taking on two roles – their avatars in the game and their "real life" characters. The intimate theatre, along with well-timed sound and lighting effects, allowed the audience to feel immersed in the game, just as Edie and AJ were. Small details such as the way the actors mimicked the typical movements of video game characters were a great (and very funny) touch.
Against this backdrop, 10,000 explores the nature of relationships. What is love? Is it enough to sustain a relationship? To what extent is life just one big game? You might not be able to restart or set the difficulty level on a relationship, but you can affect its outcome with your choices and actions.
10,000, presented by the Perth Theatre Trust and Umbrella Works Inc., is on for two more shows (June 16 and 17) at the Subiaco Arts Centre as part of the Subiaco Theatre Festival.
If you enjoyed this article, please share it!
To find out about the hottest events around Perth, follow us at @PerthWalkabout