Details

Category: Arts & Culture
Published: Friday, 02 May 2014 08:30
Written by Nita Teoh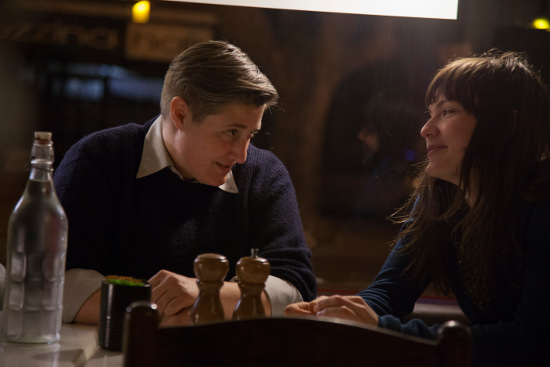 The Australian drama 52 Tuesdays is now showing at Luna Palace Cinemas. The story is told through the eyes of a young teenage girl Billie, as her Mum, known at the start of the movie as Jane, comes out to become James, a transgender man.
As Billie's Mum goes through the process of transitioning gender, Billie is sent off to live with her Dad and her time to catch up with her Mum is reduced to once a week, every Tuesday at the same time.
Billie absolutely adores and idolises her Mum, and she is accepting of her Mum's gender transition as she learns what is involved, and comes to terms with the changes that her Mum has to go through in order to become a man.
James' journey is fraught with ups and downs – he experiences an emotional roller coaster ride of events as he faces setbacks, such as undergoing hormone therapy to increase his testosterone levels, which results in complications and doesn't go as planned.
In the meantime, Billie faces the teenage angst of growing up and becomes somewhat rebellious. She explores her new found freedom and starts to develop a close friendship with two school friends, Jasmin and Josh. As their friendship deepens, the unusual activities that they engage in, could get them in serious trouble.
James wants desperately to be a man – it is the thing that will give him his true identity and that will bring the fulfilment in his life that he is looking for. He expresses the torment of being trapped inside a woman's body, and questions whether he will ever be able to attain his inner most desire.
Each character in the movie is confronted with adapting to the changing circumstances around them – Billie's Dad takes on the near full time role of parenting his teenage daughter, not something that he feels well cut out for since his ex wife has been the main parent who has brought up Billie. Then there is Harry, Billie's uncle who lives with James, who tries to look out for Billie, though she questions this towards the end, as events that take place with her friends spiral out of control and reach a crescendo.
Whilst Billie's Dad confronts the challenges of looking after Billie, at the same time, he is also accepting of his ex wife's strong desire for greater fulfilment. As he says to Billie at a poignant moment in the movie: "It is important to have an authentic life." It is important to embrace who a person is, no matter how they have changed.
Billie questions her Dad's comment:
"What does it mean to have an authentic life?"

52 Weekends is down to earth and confronting as the movie provides an insight into the journey of transitioning gender.
It is highly charged with emotion and shares some very poignant moments, of what a heart wrenching journey it can be, in the shoes of James, to entertain the thought of the uncertainty and possibility that one may not be able to fulfil one's desire to be able to be who one should really be.
Another challenging and commendable aspect to 52 Tuesdays was that it was filmed within a restricted time period – the actors and actresses were given their scripts for when filming took place once a week each Tuesday over the course of a year. The film is being premiered worldwide, and has won Adelaide director Sophie Hyde of Closer Productions, an award at the Sundance for Best Director, World Cinema Dramatic Directing.
52 Weekends is uncut and insightful – it confronts a very personal life situation – and lays bare for the audience an insight into a challenging journey that we could hardly begin to imagine.

If you enjoyed this article, please share it!