Details

Category: Arts & Culture
Published: Tuesday, 28 March 2017 11:58
Written by Nita Teoh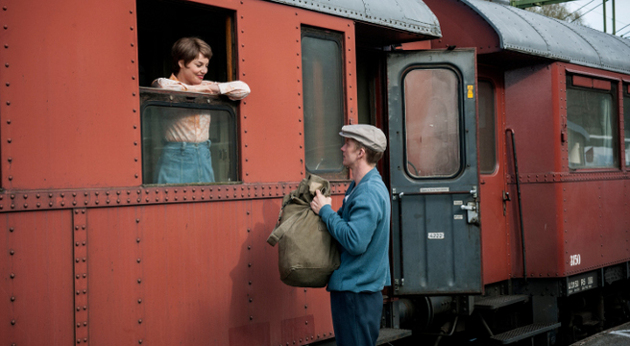 Sonja (Ida Engvoll) and Ove (Filip Berg as the young "Ove")
A Man Called Ove


The movie "A Man called Ove" - one of Sweden's biggest locally-produced box office and nominated by the Oscars for best foreign language film will open in Perth this Thursday.

On first encounter, one gets the impression that Ove is the neighbour from hell, who rules the goings on at his apartment complex with stickler rules. But more than meets the eye, as the story unfolds, and we discover more about Ove and his past life.
The movie pans back to Ove's earlier life and reflect on the happy times that he shared with his wife whom he absolutely adored, but past away due to an unfortunate accident. Life goes on without his wife, and with a lot of time on his hands as a retiree, he visits her grave religiously every day to share musings and grumblings about his daily life.
As the story unfolds, Ove begins to build an unexpected friendship with his new neighbours, a husband and wife with two young daughters. The young girls dote on him as their loving grandfather who spoils them and who they love spending time with.
A man called Ove is a heart-warming tale that explores the depth of the main character to unearth the many layers of what makes a person's character - the way as we seem them today. Personal experiences from childhood through to adulthood, hardships and lessons learnt in life from challenges, all come to the fore, to make us what we are today.
Underneath that gruff exterior, we see a different side to Ove…a man with a tender heart, who loves deeply, and is still overcoming grief for the woman who he loved deeply.
A man called Ove is a feel good movie with a good dose of reality and lots of good laughs, and some sad sentiments along the way. There is a funny side to everything that we encounter in life – if we only see it at the time.
A Man called Ove opens at Cinema Paradiso at Luna Cinemas on 30 March.
If you enjoyed this article, please share it!

To find out about the hottest events around Perth, follow us at @PerthWalkabout