Details

Category: Arts & Culture
Published: Monday, 29 January 2018 08:54
Written by Greg Letts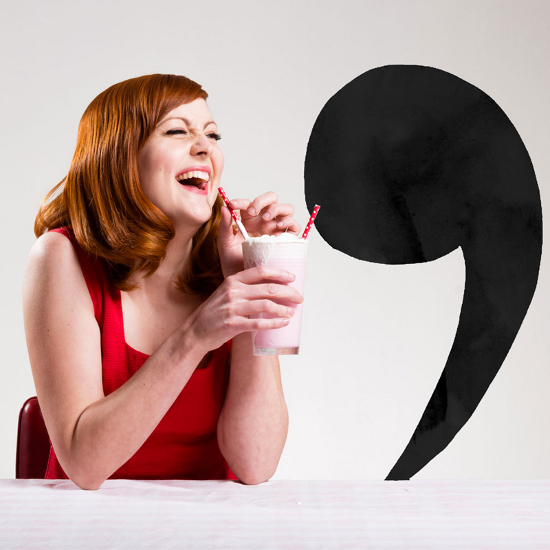 Louisa Fitzhardinge, Comma Sutra
Photo Credit: Ace's Cabaret

The name His Majesty's Theatre conjures up images of refined, upper class entertainment – opera, ballet and the highbrow theatre classics. But this grand old dame of Perth culture has a dark side hidden deep down below, and for the Perth Fringe World Festival 2018, audiences will have the chance to plumb the hidden depths of this iconic venue.
Just before the Launch Party, an enthusiastic group was offered a backstage trip via the performer's backstage corridors, leading us down into the newly completed King's Lair, a cosy and intimate cabaret bar. Once the introductions were out of the way, we were treated to the Swedish magical duo, Charlie Caper and Malin Nilsson, who performed the very first act ever in Perth's oldest but newest cabaret venue, a dazzling (and useful!) trick with glasses and bottles of alcohol.
Grabbing our own glass of champagne, we continued down the corridor, which has been lined with many of His Majesty's finest memorabilia, and joined the rest of the crowd in Ace's Cabaret – Downstairs at The Maj, for the official kick off of the Launch Party.
Louisa Fitzhardinge was our host for the launch, which promised us a taste of some of the acts coming up in both the King's Lair and Ace's Cabaret during the Fringe World Festival 2018.
Louisa got the ball rolling with a number from her show Comma Sutra, and quickly set a high bar to clear for the acts following. But judging from what we enjoyed, audiences can rest assured that no matter what they choose, they'll be in for a good time.
We were then treated to a quick sampling from a number of the upcoming acts – including the toe tapping rock 'n' roll country rhythms of Girls Gone Rockin', a boppy musical medley from Songwriter, a step back to the 1920's music (with a modern twist) for Miss Westralia, a step forward to the 1970's with We've Only Just Begun: The Music of the Carpenters, another magical treat from the Swedes Caper and Nilsson (who will be performing Minor Miracles), and a final wrap up from host and grammarian Louisa Fitzhardinge. There's definitely something there for everybody in that assortment.
They say you should always leave them wanting more, and the Launch Party was no exception. Fortunately, we'll be able to get a much bigger serving of our favourite acts in the upcoming Fringe World Festival 2018. Shows are selling out fast as the word gets out, so don't wait, hesitate, or be late, mate!
If you enjoyed this article, please share it!


To find out about the hottest events around Perth, follow us at @PerthWalkabout