Details

Category: Arts & Culture
Published: Friday, 10 May 2013 09:52
Written by Greg Letts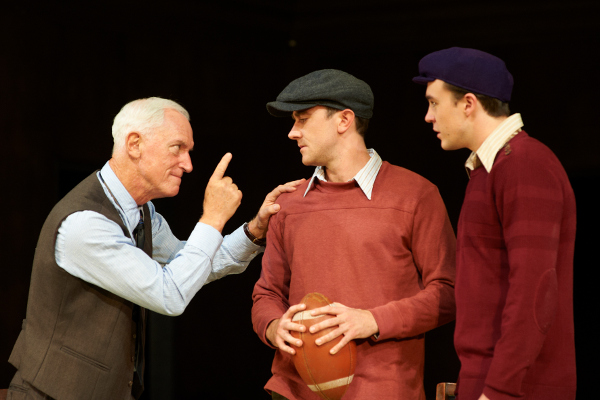 Death of a Salesman, Black Swan State Theatre Company
Photo Credit: Gary Marsh
Arthur Miller's Death of a Salesman is considered to be one of the classic plays of the twentieth century, and with good reason. Black Swan State Theatre Company's take on this milestone of theatre is stripped back right to the essence of things - the characters and their struggles to achieve the American dream - and the fallout that occurs when the dream goes sour. And while the term "powerful" is thrown around often when describing a play - for this production the phrase is spot on - the scene where Biff makes one last desperate attempt to connect with his father not only moved me to tears but left me with a hammering heartbeat from the electric performances bursting forth from the stage.
Like many others, my knowledge of Death of a Salesman was limited to knowing the name of the author and the fact that it was considered a masterpiece. The name of the play itself was off-putting enough to stop me from looking for a local production or checking out one of the many films based on Miller's play. After watching John Stanton's Willy Loman, I almost wish that I had preserved my innocence.
That said, - did I enjoy this play? Oh yes indeed. I was gripped, entranced, and thrown about by the turbulent waters that threaten to engulf Willy Loman and his family. The cast shift seamlessly between Willy's confused present and painful past, with each new scene adding another dimension to the character or revealing a new twist to what we thought we knew. In a family where lies and exaggerations are used to put the best face on things, in the end it is the truth behind his relationship with his son Biff, of love despite mistakes and misunderstandings, that finally gives the tortured Willy a measure of peace and leads to his fateful decision.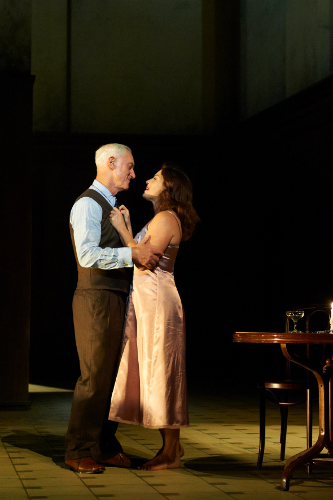 Death of a Salesman, Black Swan State Theatre Company
Photo Credit: Gary Marsh
Death of a Salesman is a portrait of a man who firmly believes in the American Dream but is haunted by the inability of himself and his sons to achieve it. But rather than coming away with the feeling that Willy Loman failed to achieve the Dream, I find myself thinking that it was really the Dream that failed Willy. Here is a man who managed to raise a family during tough times as a travelling salesman - an achievement by any standard. A man with flaws, who is able to perceive them but unable to rise above them, but who keeps trying anyway. A man who wants the best for his children, and who worries that he may be responsible for their own disappointments in life. Willy Loman may not be a roaring success, but it is a harsh Dream that would label his life a failure. Sad indeed that Willy is his own harshest critic.
This is truly two and half hours of powerful theatre. Don't miss it.
If the job of an actor is to move his audience, then John Stanton and his fellows have gone above and beyond in Death of a Salesman - two days later and their production is still giving me chills.
Event Details

Presented by: Black Swan State Theatre Company
Dates: 4 May to 25 May 2013
Venue: Heath Ledger Theatre, State Theatre Centre of WA
For more information, visit the Black Swan State Theatre Company website
For more Related Articles, please scroll to the bottom of this page.
If you enjoyed this article, please share it!