Details

Category: Arts & Culture
Published: Monday, 04 April 2016 11:18
Written by Nita Teoh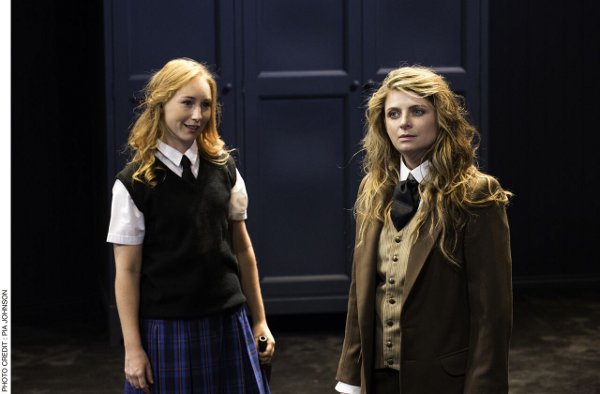 Picnic at Hanging Rock
Photo Credit: Pia Johnson

What really happened that afternoon?
We'll probably never know…….
Black Swan State Theatre Company's presents its 2nd feature of 2016, this time the iconic "Picnic at Hanging Rock", adapted by Tom Wright and based on Joan Lindsay's classic 1967 novel.
Don't expect a simple stage version of Peter Weir's 1975 film masterpiece though. Playwright Tom Wright and Director Matthew Luton bring Lindsay's novel to the stage in a lean, stripped back format, presenting the key elements of this mystery, whilst at the same time providing their own interpretation of events.
The performance opened strongly with a recitation of that fateful Valentine Day's afternoon as recounted by the girls. The atmosphere is stark, the language evocative, presenting a powerful elucidation of the chain of events, as well as a vivid mental picture of the eerie landscape.
There were all round fantastic performances by each of the actresses, who make their stage debut with Black Swan State Theatre Company, apart from Arielle Gray who was in the performance of Midsummer Night's Dream in 2011.

The cast successfully manage to meet the challenge of bringing the harsh Australian landscape and eerie Hanging Rock alive via a bare, minimalistic set – think stark, black walls, few props, and not much else. The use of sound effects to bring to mind the Australian bush was a nice touch, and the LED headline screen used to demarcate different parts of the play, was an interesting and effective modern counterpoint to the days of old being presented on stage.
Theatre goers in Perth looking for a good night out and wanting to see a unique adaption of an Australian literary classic will enjoy this one.
Black Swan State Theatre Company sets the bar high again, bringing an Australian classic to the modern stage with a rock solid performance.
If you enjoyed this article, please share it!
Find out about the hottest events around Perth, by following us at @PerthWalkabout